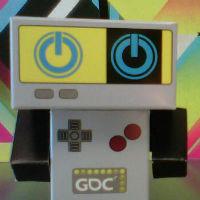 Organizers of Game Developers Conference 2011 are reminding that the deadline to save 35% on passes to the upcoming event in San Francisco is Monday, January 24th at 11.59pm PT.
As the overall session list for the February/March five-day event spans over 500 speakers and hundreds of sessions, and GDC's Expo show floor reaches more than 150 exhibitors, organizers are pointing out the following show highlights:
- A large range of key one- and two-day Summits, including Social & Online Games, Smartphone Games, Independent Games, Serious Games/Gamification and more, will kick off GDC week on Monday, February 28th and Tuesday, March 1st.
These innovative and informative programs are led by advisory boards of industry experts, and speakers include notables from Zynga, Google, the Humble Indie Bundle, MIT, Klei Entertainment, and many more. Monday and Tuesday also see major tutorials, spanning the Game Design Workshop through a Microsoft Kinect developer day.
- The GDC 2011 Main Conference takes place on Wednesday, March 2nd to Friday, March 4th and features discipline-specific Tracks specially filtered by the event's expert Advisory Board, and dedicated to programming, design, art, audio, business and management, and production.
The GDC 2011 Main Conference keynote is from Nintendo president Satoru Iwata, on "Video Games Turn 25: A Historical Perspective and Vision for the Future", and the GDC News page and specific track pages mention a multitude of Main Conference highlights, which include Epic's Cliff Bleszinski through GDC founder Chris Crawford and beyond.