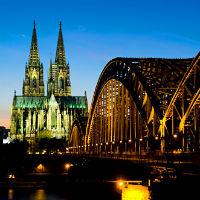 GDC Europe 2011 organizers have debuted fresh talks for August's show, with online game-centric talks from Zynga's Mark Skaggs and The Settlers Online's Teut Weidemann, plus AAA lectures on the creation of Bulletstorm and the upcoming Silent Hill: Downpour.
Taking place Monday through Wednesday, August 15-17, 2011 at the Cologne Congress-Centrum Ost ahead of the major gamescom trade show, GDC Europe 2011 has now revealed more than 60 sessions in the event's just-launched Schedule Builder.
Some of the new highlights from the Main Conference sessions, which encompass tracks on Business & Marketing, Game Design, Production, Programming and Visual Arts, include:
- Zynga's Mark Skaggs is giving a lecture called 'Designing Successful Social Games' as part of the Game Design Track, discussing "the design frameworks he uses when creating social games, including the popular global sensations FarmVille and CityVille."
- In 'Silent Hill: Past, Present & Future', Czech studio Vatra Games' Matthew Seymour and Brian Gomez, working on this year's much-awaited Silent Hill: Downpour, "provide a survey of this seminal survival horror series, describing the challenges of disempowering players and creating a sense of dread when mainstream titles are empowering players like never before."
- Also in the Main Conference, German game development veteran Teut Weidemann (Turrican, X-Out) is talking on 'F2P Online Games: The Game Is Not Enough', focusing on The Settlers Online and 'out of client' learnings for the popular European online game around "web presence, support, payment systems, community management, and e-marketing."
- A high-profile talk debut at GDC Europe is 'The Triforce of Courage: Bulletstorm's Key Learnings on Global Distributed Development', with Epic's Tanya Jessen discussing the popular console title, which was developed in Poland but produced by Epic in the U.S. -- focusing on the "challenges and lessons learned from developing AAA in a global distributed way."