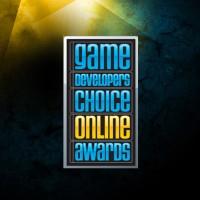 The organizers of GDC Online are proud to reveal the finalists for the show's second annual Game Developers Choice Online Awards.
The awards ceremony, to be held on the evening of October 12 during
the Austin-based GDC Online, will honor the achievements of the creators
and operators of online video games that launched within the last 12
months in North America, covering large-scale MMOs, free-to-play titles,
growing social network games and more.
The awards recognize achievement in online games across 12
categories, including excellence in visual arts, online game design,
live games, technology, audio and community.
This year, Three Rings Design's co-op RPG Spiral Knights leads the finalists with a total of four nominations, and is followed by Trion Worlds' big-budget MMO Rift and social network titles FrontierVille (Zynga) and Ravenwood Fair (Lolapps), each of which earned three nominations.
These finalists were selected from a larger pool of publicly-submitted nominees
by the International Choice Award Network's (ICAN) online division, a
group comprised of 400 specially picked, leading game industry creators
from the foremost online game companies -- these individuals will also
be responsible for choosing the winners in each of the regular award
categories.
The following are the finalists for the 2011 Game Developers Choice Online Awards:
Best Online Visual Arts
DC Universe Online (Sony Online Entertainment)
Rift (Trion Worlds)
Spiral Knights (Three Rings Design/Sega)
Dragons Of Atlantis (Kabam)
Vindictus (devCAT/Nexon)
Best Social Network Game
CityVille (Zynga)
Gardens Of Time (Playdom)
Dragons Of Atlantis (Kabam)
FrontierVille (Zynga)
Ravenwood Fair (Lolapps)
Best Online Game Design
Ravenwood Fair (Lolapps)
Pocket Frogs (NimbleBit)
Zuma Blitz (Popcap)
Spiral Knights (Three Rings Design/Sega)
FrontierVille (Zynga)