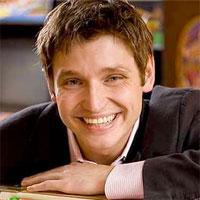 GDC Online has announced that PopCap co-founder John Vechey will give a keynote at the upcoming October show in Austin, Texas, where he will discuss how the Peggle and Plants vs. Zombies developer is adapting its popular single-player games to social platforms.
The keynote, titled, "Playing Well With Others - How PopCap Creates Compelling Social Game Experiences," will provide GDC Online attendees with an inside look at how mobile and social games have influenced the design philosophy of the extremely successful casual game studio.
Vechey launched PopCap in 2000 with co-founders Brian Fiete and Jason Kapalka, and has been instrumental in driving nearly every aspect of the company's operations. As interim CEO of PopCap until 2003, Vechey oversaw all aspects of the company's Web presence while directing e-commerce, privacy/security and online games services.
Vechey's major contributions at PopCap include securing some of the company's largest partnerships with major Web portals and game publishers, helping to launch the immensely popular title Bejeweled Blitz on Facebook, which went from zero to 25 million users in its first twelve months, and establishing PopCap as a major player in the social games business.
Currently the VP of Internal Business Development, Vechey manages PopCap's strategic investments and acquisitions, and helps shape and guide the global business and product strategy.