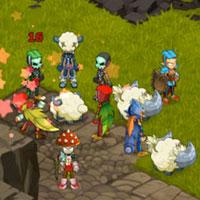 With less than a week to go before GDC Online, show organizers added a talk for the breakout Sims Social from EA, also highlighting Dofus creator Ankama and one day to go until the pre-show registration deadline.
GDC Online will take place next week, from Monday, October 10 through Thursday, October 13 at the Austin Convention Center in Austin, Texas, and these talks come from throughout the show's various tracks and Summits, with nearly 150 sessions and 230 speakers on tap.
Show organizers would also like to point out that attendees can save up to 25 percent on a show pass by pre-registering before midnight EDT on October 7. In addition, students and industry professionals can receive free Expo Passes to the show through GDC Online's Student Outreach and Games & Tech programs.
Here are the newest sessions to be revealed for the show:
- As part of the GDC Virtual Items Summit, EA Playfish executive producer Tom Mapham will host, "The Sims Social: Deepening Interaction with the World's Most Unpredictable Social Game." Here, he will discuss the game's highly-engaged user base, and will outline the monetization techniques and design decisions that helped encourage early adoption.
- In the Main Conference's Customer Experience track, David Calvo of Ankama will discuss key transmedia strategies in, "Chaos in Motion: Transmedia as a Living Community Experience." Using examples from Ankama's own transmedia properties like Wakfu and Dofus, Calvo will point to the company's successes and lessons learned, noting the importance of entertainment that extends beyond video games.
- Finally, new details on the sponsored "Building Iconic Online Games Tutorial Day" from GameSpy have been revealed. The event will open with a preview of Warm Gun from Emotional Robots and Dungeon Defenders: Second Wave from Trendy Entertainment, both of which use GameSpy Technologies for their online features on smartphones.
Following the event's opening session is a talk with author Ernest Cline on his new novel, Ready Player One, which is set within the an MMO and provides a unique perspective on the structure and implications of online entertainment.