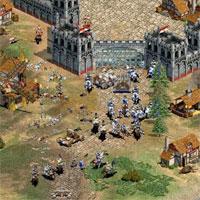 GDC Europe has revealed a new batch of lectures for the upcoming August show, featuring industry legend Mark Cerny on the future of the industry, Age of Empires and Titan Quest veteran Brian Sullivan on level design, and Battlestar Galactica Online developer Bigpoint on handling large IP.
Taking place Monday through Wednesday, August 15-17, 2011 at the Cologne Congress-Centrum Ost, alongside the major gamescom trade show, GDC Europe will again provide the essential pan-European perspective of game development and business trends.
Some of the new highlights from the Main Conference, which features tracks on Business & Marketing, Game Design, Production, Programming and Visual Arts, include the following:
- Industry veteran Mark Cerny, whose career spans titles such as Marble Madness, Crash Bandicoot, and Resistance, will host a high-profile talk in the show's Design track titled, "The Long View," which will examine the last forty years of video game history, as well as provide a look into the future.
Cerny notes that "2009 and 2010 have now shown some erosion in console video game sales," and his talk will discuss what this trend could mean for the industry, and why developers might have to adapt to considerable changes in their creative process.
- In a retrospective Design track lecture, "Level Design: Lessons Learned from Age of Empires and Titan Quest," Northeastern University instructor Brian Sullivan will provide attendees with a look back at lessons learned from two popular isometric PC titles he was a part of.
Sullivan, who worked with Ensemble on the Age of Empires series and founded Titan Quest developer Iron Lore Entertainment, will go over the level design processes for these games, offering developers "insight into how to design their levels with respect to gameplay, play style, topic, story, quests, pacing, performance, tech, art, budget, schedule, and fun."