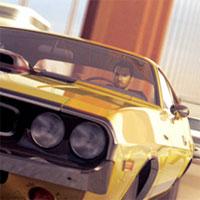 GDC Europe 2011 is highlighting three new talks, including a look at how Driver: San Francisco balances art and tech, a panel on what publishers really want, and a lecture from Supercell (Gunshine) on browser-based games.
Taking place Monday through Wednesday, August 15-17, 2011 at the Cologne Congress-Centrum Ost, alongside the major gamescom trade show, GDC Europe will again provide the essential pan-European perspective of game development and business trends.
The new highlights from the Main Conference, which features tracks on Business & Marketing, Game Design, Production, Programming and Visual Arts, include the following:
- In the Business & Marketing track panel, "Ask the Decision Makers: Find Out What Publishers Want and How to Get What You Want," representatives from some of the industry's top publishers will discuss what they look for when evaluating a potential product or development partner.
Speakers in this panel include Chris Charla of Microsoft Game Studios, Christian Svensson of Capcom, and Jeff Hilbert of the talent agency Digital Development Management, as well as Martin De Ronde of Vanguard Games (Gatling Gears).
Each of the industry veterans will outline their company's philosophies on game development, teaching attendees what needs to happen before a publisher decides to support a game.
- Also in the Business & Marketing track, CEO Ilkka Paananen of web developer Supercell (Gunshine) will host, "Next Generation of Online Games: Accessible yet Deep and Immersive - and Truly Social via Real-Time Multi-Player!," a talk focused on the overlooked potential of browser-based online games.
Paananen's talk, referencing the Finnish firm's popular browser MMO, will discuss how browser-based games can combine the benefits of social networks with the appeal of hardcore games, simultaneously offering both accessibility and depth. Paananen will also note the obstacles that come with developing for a browser, and his talk will outline "a lot of challenges that must be addressed."