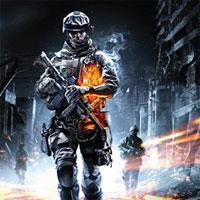 GDC Europe 2011 has debuted new main conference talks in its Game Design and Programming tracks, including Ernest Adams on the problems with MMOs, a postmortem of Dance Central, and the lighting system used in DICE's Battlefield 3.
Taking place Monday through Wednesday, August 15-17, 2011 at the Cologne Congress-Centrum Ost ahead of the major gamescom trade show, GDC Europe 2011 has now revealed more than 60 sessions in the event's Schedule Builder.
Some of the new highlights from the Main Conference sessions, which encompass tracks on Business & Marketing, Game Design, Production, Programming and Visual Arts, include the following:
- Harmonix's Matt Boch and Dean Tate will reflect on the development of the Kinect launch title Dance Central in "Break It Down! How Harmonix and Kinect Taught the World to Dance; The Design Process and Philosophy of Dance Central." In this talk, the two will discuss how the studio built the game from scratch in just one year, while still adapting to a completely new motion control interface.
- In the conference's Game Design Track, industry veteran Ernest Adams will examine the problems with online persistence in "Making MMOGs More Storylike." In this talk, he will explain why modern online games prevent players from meaningfully affecting the game world, and will offer solutions that could grant players more control over their online environment.
- As part of the conference's Programming track, DICE's Christina Coffin will give a lecture dubbed "SPU-based Deferred Shading in Battlefield 3 for PlayStation 3," in which she will outline the SPU based lighting system in the studio's own Frostbite 2 engine. Coffin will discuss the performance benefits that SPU based shading offers, and will explain how it influences the visuals of DICE's flagship shooter, Battlefield 3.