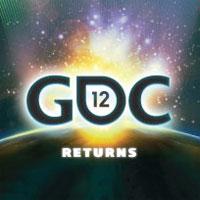 GDC 2012 organizers have reminded that the call for papers for the upcoming show is open only until 11.59pm PT on Tuesday, September 6th, and prospective speakers are must submit now for lectures, roundtables, and panels for the event's Main Conference.
The industry's flagship Game Developers Conference will take place at San Francisco's Moscone Center on March 5-9, 2012, and will once again serve as the premier industry event for developers to make connections, share ideas, and find inspiration.
This year, the GDC advisory board is seeking sessions in game-related tracks covering Business, Marketing & Management, Audio, Programming, Design, Production, and Visual Arts. Talks within these categories will all be showcased at the prestigious Main Conference of the Game Developers Conference 2012.
(Submissions for the GDC Summits, which will include submarkets in social, indie, and mobile games will be open September 29 through October 31, 2011, but these topics are also addressed in part in the Main Conference.)
This year, GDC organizers have introduced a cleaner, faster submission system, further streamlining the process for potential speakers.
To submit a proposal, speakers simply need to submit a brief session description along with any necessary supplemental materials and contact info. For more information on the submission process, please see the official FAQ.