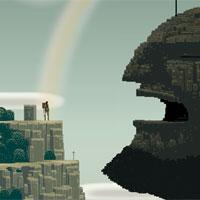 GDC China has debuted the first group of lectures in the show's Independent Games Summit, featuring talks from thatgamecompany co-founder Jenova Chen, Capybara Games on Superbrothers: Sword & Sworcery EP, and Supergiant Games on its indie hit Bastion.
Taking place November 12-14 at the Shanghai Exhibition Center in Shanghai, China, the event will once again serve as the premier game industry event in China, bringing together influential developers from around the world to share ideas, network, and inspire each other to further the game industry in this region.
This year, the show will feature two Summits in addition to the Main Conference, covering Independent Games and Mobile Games.
The following are the first lectures to be announced for GDC China's Indie Games Summit:
- While video games are undoubtedly a significant form of entertainment media, they are often treated more like software or technology than a valid means of expression.
In "Video Games as a Medium for Entertainment & Artistic Expression," Jenova Chen, co-founder of Flower and Journey developer thatgamecompany, will look at the medium from an artistic perspective, demonstrating how games can deliver substantial experiences, feelings, and messages.
- Occasionally, business and design decisions that look awful on paper can lead to surprising success. This certainly held true for Capybara Games' Superbrothers: Sword & Sworcery EP (pictured), an eccentric iOS title that forced the team to take major risks with its design, business, and production processes.
In "Perhaps a Time of Miracles was at Hand: The Business & Development of #Sworcery," Capybara Games co-founder Nathan Vella will provide an in-depth look at how this unusual game grew into a critical and financial success.