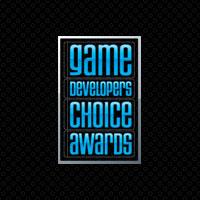 Organizers have revealed the finalists for the 11th annual Game Developers Choice Awards, the leading peer-based video game industry event celebrating the industry's top games and developers.
Nominations for games released in 2010 are led by indie developer Playdead's Xbox Live Arcade hit Limbo. The evocative monochrome puzzle platformer, which was winner of last year's Independent Game Festival Awards for Visual Art and Technical Excellence, received seven Choice Awards nominations in all, including one for Game of the Year.
The indie stand-out is closely followed by two other Game of the Year nominees, Rockstar San Diego's western-themed open-world adventure game, Red Dead Redemption, with six nominations in total, and BioWare's emotionally-charged science fiction adventure Mass Effect 2, with five nominations.
Treyarch's Call of Duty: Black Ops and Ubisoft Montreal's Assassin's Creed: Brotherhood also received multiple nominations, including one each for Game of the Year.
And, showcasing the diversity of the 'for developers, by developers' awards, other retail and digital games receiving multiple nominations include Double Fine's Costume Quest, SCE Santa Monica's God of War III¸ Quantic Dream's Heavy Rain, Uber Entertainment's Monday Night Combat and Team Meat's Super Meat Boy.
Swedish developer Mojang's Minecraft was also a multiple nominee, receiving three Game Developers Choice nominations, particularly notable because of a concurrent-year first: the game is also a finalist for this year's Independent Games Festival, where it also received three nominations.