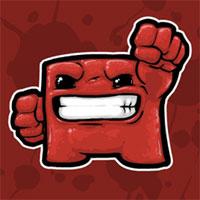 GDC 2011 organizers have debuted the final set of GDC Summit talks, including a Super Meat Boy postmortem, Zynga on its journey from Farmville to Cityville, and Rovio talking Angry Birds.
The GDC 2011 Summits, taking place on February 28th and March 1st at the Moscone Center in San Francisco, present a series of illuminating, focused sessions about the technology, design, business, marketing, and future of key game industry markets.
There are a total of seven notable standalone Summits, including Social & Online Games, AI, Indie, GDC Education, Serious Games, Localization and the GDC Smartphone Summit, joining multiple high-profile tutorials on the Monday and Tuesday of Game Developers Conference 2011.
As the final sessions get locked into place as part of the overall GDC 2011 schedule, the following major lectures are now confirmed:
- In an Indie Games Summit lecture catchily entitled 'Team Meat Presents: Super Meat Boy - A Team Meat Meatmortem', Edmund McMillen and Tommy Refenes will examine "sales numbers, contract details... and revel as myths [are debunked]."
The talk will "touch on everything from development of features, mistakes made during the final stages of development, the launch of a game that Microsoft didn't believe in, why Steam is amazing, and the inevitable success of the best indie game of 2010."
- The newly added Social & Online Games Summit lecture 'Click Zen: Zynga's Evolution from FarmVille to CityVille' sees Zynga exec and veteran game maker Mark Skaggs discussing "how [100 million unique user Facebook hit] CityVille represents a fundamental shift in how Zynga makes games, highlighted by the similarities and differences between CityVille and FarmVille."