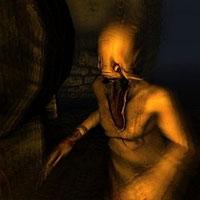 GDC Europe organizers have detailed the 2011 show's Independent Games Summit, which includes lectures from Amnesia's Thomas Grip, B.U.T.T.O.N. developer Douglas Wilson, and many more.
Taking place Monday through Wednesday, August 15-17, 2011 at the Cologne Congress-Centrum Ost, GDC Europe
-- alongside the major gamescom trade show -- will again provide the
essential pan-European perspective of game development and business
trends.
New to the conference this year is the Independent Games Summit,
which will feature lectures and panels from the most influential
figures from the indie games space on topics covering game design,
business strategies, marketing, and more.
The notable sessions, panels, and lectures featured in the Independent Games Summit include the following:

- In "Beyond Fun: Perspectives on Video Games as Expressive Experiences," a panel of indie developers will argue that video games, just like
literature or film, can provide audiences with complex and satisfying
emotions in addition to the shallow "fun" offered by competitive games.
Speakers at the panel will include Tale of Tales' Michael Samyn (The Path), Stout Games' Jeroen D. Stout (Dinner Date), Moboid's Heather Kelley (GAMMA), thechineseroom's Dan Pinchbeck (Dear Esther), and Frictional Games' Thomas Grip (Amnesia: The Dark Descent).

- In addition to speaking in the previous panel, Thomas Grip will also give a lecture dubbed "Evoking Emotions and Achieving Success by Breaking All the Rules,"
in which he will outline the unconventional design decisions his team
made when creating the company's popular indie horror title Amnesia: The Dark Descent.
The game abandons fail states and other horror game staples, and Grip will explain why these omissions made Amnesia
more enjoyable to play. Moving beyond the context of his own game,
Grip will also discuss how these sorts of unusual design choices can
benefit games of other genres.