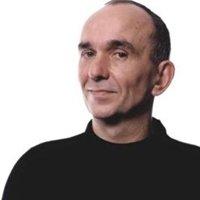 The 2011 Game Developers Choice Awards, the peer-awarded highest honors in video game development, will honor Peter Molyneux, co-founder of Bullfrog Productions and founder of Lionhead Studios, with the Lifetime Achievement Award for his contributions to the art and science of games.
Along the way, the organizers have also revealed the return of Tim Schafer, the LucasArts veteran and founder of Double Fine Productions (Brutal Legend), as host of the March 2nd ceremony during the 2011 Game Developers Conference, which is being streamed live online by GameSpot.com, this year's official GDCA media partner.
This news comes shortly following the announcement of this year's Choice Awards finalists, led by games including Limbo, Red Dead Redemption and Mass Effect 2.
As a passionate creator of video games for more than 25 years and counting, and one of the creators of the 'god game' genre, Peter Molyneux exemplifies the principles of the Lifetime Achievement Award.
The award recognizes "the career and achievements of a developer who has made an indelible impact on the craft of game development and games as a whole."
While at Bullfrog Productions, which he co-founded in Guildford, England in 1987, Molyneux helped to create a string of seminal, innovative 'Britsoft' titles, including beloved games such as Theme Park, Magic Carpet and Dungeon Keeper.
His time at Bullfrog is particularly known for classic 'god game' progenitor Populous, which Molyneux will also be talking about as part of a special to-be-announced GDC 2011 lecture series.
After leaving Bullfrog Productions in 1997, when it was owned by Electronic Arts, Molyneux went on to form Lionhead Studios. The developer created notable PC franchises including Black & White before devising the acclaimed, choice-laden Fable RPG franchise and being acquired by Microsoft in 2006.
The Lifetime Achievement recipient is chosen by the elite Game Developers Choice Awards Advisory Committee, which includes game industry notables such as Doug Lombardi (Valve), Mark Cerny (Cerny Games), Harvey Smith (Arkane), Raph Koster (Metaplace), Julien Merceron (Square Enix), John Vechey (PopCap), and Clint Hocking (LucasArts).