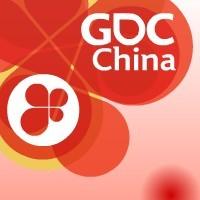 GDC China organizers have announced a host of new Chinese speakers, including NetEase, 6waves, Joyport and Ubisoft Chengdu notables, alongside a multitude of Western talks for next month's leading Shanghai-based event.
With the schedule for the event filling up with both notable Western and Chinese speakers, organizers are taking the opportunity to highlight some of the higher-profile Chinese speakers recently added to the program for the event.
Some of the newly added talks, which will be simultaneously translated between Chinese and English languages, as will all of the event's lectures, are as follows:
- In 'Establishing a New International Development Studio, Richard Tsao of Ubisoft Chengdu (Scott Pilgrim) discusses how "the key to creating an international development studio is hiring the right kind of people, providing training, and placing them in an appropriate work culture bubble that fosters global game development values."
With examples from the major Ubisoft studio, "attendees in this talk will learn what are the global game development values that are necessary in any studio."
- The Social Network summit sees Arthur Chow, COO of 6waves, discussing 'The Global Phenomenon of Social Games: How to Monetize the Global Audience'. As the description notes, "within two short years, 6waves has [assembled] a network of over 50 million monthly active users", and Chow will look at how "distribution, localization and monetization" helps 6waves "to maximize the significant opportunities in the increasingly competitive Facebook market."
- Bo Chen, CEO of Joyport Technology, is giving a talk called 'Designing Successful Strategy Webgame - How We Did That with Kingory', offering introduction to the browser-based game industry's background and the success of Kingory products by discussing his company's decision making process, product design, team building approaches, and the "successful and unending efforts to improve user experience."