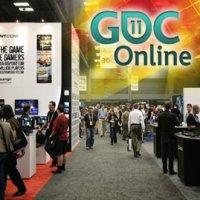 UBM TechWeb Game Network, organizer of Game Developers Conference Online 2011, has announced its Main Conference track line-up and new Summits for the October show, the leading worldwide event discussing the business and art of online games.
Following a successful call for August's GDC Europe, with more than 200 submissions, organizers are now accepting submissions through midnight PT on Thursday, May 5th to present lectures, roundtables, and panel sessions at GDC Online 2011.
The Austin, Texas-based show to be held this Fall focuses on social network titles, free-to-play web games, kid-friendly online titles, large-scale MMOs, and all types of connected games.
Main Conference submissions should address the most pressing development challenges for online and connected games, targeting the following tracks: Business and Marketing, Design, Production, Programming, and the new Customer Experience track.
Evolving from last year's Live track, GDC Online's notable new Customer Experience track will feature successful strategies to attract, retain and effectively monetize players.
Industry experts are encouraged to submit a proposal in areas such as increasing player satisfaction and engagement through metrics-driven post-launch development, design patterns for expansion content, building and managing communities and more.
GDC Online 2011 show management is also requesting submissions for its standalone summits, which this year include the Game Narrative Summit, the Smartphone & Tablet Games Summit and the GDC Virtual Items Summit.