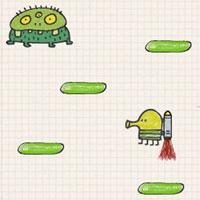 This week, GDC China has debuted new talks within its Mobile Games Summit, featuring an in-depth look at Lima Sky's Doodle Jump, a breakdown of Gamevil's strategy for global success, and a glimpse at Halfbrick's plans to develop the Fruit Ninja IP.
Taking place November 12-14 at the Shanghai Exhibition Center in Shanghai, China, the event will once again serve as the premier game industry event in China, bringing together influential developers from around the world to share ideas, network, and inspire each other to further the game industry in this region.
This year, the show will feature two Summits in addition to the Main Conference, covering Independent Games and Mobile Games.
The following are the latest lectures to be announced for GDC China's Mobile Games Summit:
- Igor Puisenjak, creator of the iOS smash hit Doodle Jump, will offer an in-depth look at the game's development and success in, "Doodle Jump - the Story Behind the Legend."
Puisenjak will explain how he and his team at Lima Sky have used frequent updates, direct player communication, and a number of social networking tools to keep this arcade platformer near the top of the App Store charts.
- Elsewhere, Brian Oh of Korean mobile game publisher Gamevil (Air Penguin, Zenonia) will host a talk dubbed, " Sharing with Developers the Vision and Ideas to Achieve a Successful Global Mobile Game," in which he will address the company's approach to global game distribution. Oh will detail how Gamevil works with its developers to share ideas and ensure that each product can succeed in Korea as well as other global markets.