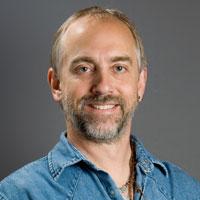 GDC Europe organizers have announced that Ultima
creator, space explorer, and social game developer Richard Garriott
will give a keynote at the conference examining the future of social
games and their impact on the industry.
Garriott will join Wooga founder Jens Begemann as the second keynote speaker to be announced for the 2011 Game Developers Conference Europe, which will take place August 15-17, and is located in Cologne, Germany alongside Gamescom, the leading European trade and consumer show.
Garriott's talk, dubbed, "The Three Eras of Gaming and Why This One
is a Game Changer," will provide "special insight into the current era
of social and casual games, and will discuss whether or not traditional
development can and should make that transition to this new mode of
interactive entertainment."
While perhaps best known for his legacy as the creator of the Ultima series and as one of the pioneers for the MMO genre with Ultima Online, Garriott recently delved into the realm of social and casual games and founded Portalarium, a social game company that this month secured $3.6 million in funding for its forthcoming projects.
Over the course of his career, Garriott has won numerous awards for his
contributions to the game development community, including a Lifetime
Achievement Award at the Game Developers Choice Awards in 2006. He also
made national headlines in 2008 and realized his lifelong dream of
space travel, when he launched aboard the Russian Soyuz TMA-13
spacecraft to the International Space Station.