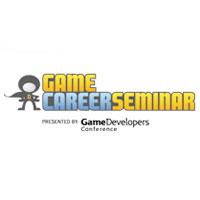 GDC 2011 organizers have revealed the complete Game Career Seminar lineup, spanning Schell Games' Jesse Schell, Epic's Cliff Bleszinski and notable Xbox Live Indie Games creators at the one-day student event this March.
This special one-day program -- taking place on Friday, March 4 during Game Developers Conference 2011 at the Moscone Center in San Francisco -- offers a series of talks and presentations to help students and prospective developers make their way into the industry.
Attendees, who are eligible for special reduced-price passes if they are students, will get the opportunity to view lectures, network with industry professionals, meet with HR representatives from a number of leading game companies and gain insight from industry experts.
A number of talks are featured on the Seminar's homepage and the Game Career Seminar section of GDC's Schedule Builder. Highlights include the following:
- In 'From Student to Start Up: Case Studies,' Schell Games' Jesse Schell provides an in-depth look at student projects that successfully made a name for themselves in the industry.
From Portal to Fl0w, Schell will provide examples of how to best make the transition from school to professional development, as well as note some examples of how the process can go awry.
- In the a panel on Xbox Live Indie Games, industry professionals and independent develops will discuss pricing, visibility, and other methods to help ensure success on the console-based indie platform. With Game Developer magazine's Brandon Sheffield moderating, panelists include representatives from Mommy's Best Games (Weapon Of Choice), MagicalTimeBean (Soulcaster), Ska Studios (I MAED A GAM3 W1TH Z0MB1ES 1NIT!!!1), and Zeboyd Games (Breath Of Death VII).