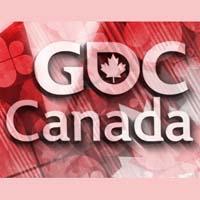 Organizers of the 2010 Game Developers Conference Canada, co-produced by UBM TechWeb Game Network and Reboot Communications, have announced that more than 775 game industry professionals gathered last week for two days of learning, networking and inspiration at the Vancouver Convention Center.
With attendance numbers comparable to last year's, GDC Canada 2010 provided opportunities for sharing knowledge, making new connections and celebrating the passion and dedication of fellow Canadian game-makers.
With more than 35 lectures, panels, and sessions covering best-practices that studios should implement to develop successful franchises for consoles, iPhone games and digitally distributed titles, the conference was successful in inspiring Canadian developers to share experiences for fostering ingenuity and quality games.
GDC Canada featured the Game Career Seminar, an expo area, business to business lounge and networking receptions where attendees met with representatives from Epic Games, Radical, Relic, Blue Castle, Hansoft and Sony Computer Entertainment, among others.