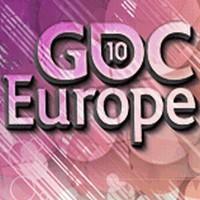 GDC Europe organizers are highlighting a number of key new talks at the GamesCom-colocated Cologne, Germany developer event this month, including business & production advice from LucasArts, Double Fine and Foundation 9, plus online/social game analysis from leading studios in the space.
In the past few days, a number of notable business, production, and social game panels have been confirmed for the 2010 Game Developers Conference Europe event, which will take place August 16th-18th, and is an easy additional stop for GamesCom visitors, being located in Cologne, Germany alongside the leading European trade and consumer show.
Looking more broadly at the business and production of games, a notable new panel called 'Multiple Paths of Success for the Independent Developer' features veterans like Foundation 9 VP Chris Charla, Double Fine's Zack Karlsson and Bigpoint's Nils-Holger Henning discussing new methodologies and routes to success in the increasingly competitive independently-run game studio market.
A similarly expansive production panel, called 'Extreme Producing: Order & Chaos in The Game Development Process', features figures like LucasArts' Marianne Monaghan, 2K's Lulu LaMer and ThatGameCompany's Robin Hunicke discussing "specific examples of some the extreme highs and lows they have experienced in controlling the often chaotic process of making games", with plenty of practical takeaway.
With a plethora of major social/online game lectures -- from leading companies in the space like Playdom, RockYou, Bigpoint, Digital Chocolate, Tencent and Playfish -- already part of the overall GDC Europe schedule, several other lecture and panel additions around non-social network online games have fleshed out the program. These include a panel on browser-based vs. client-downloaded online games with Gamigo, GamersFirst and IGG representation, plus a case study on localizing Asian online game Runes Of Magic for the West.