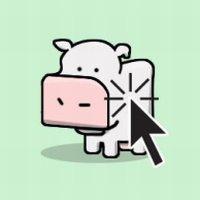 Organizers of this October's GDC Online (formerly GDC Austin) are rolling out more major new talks, including ex-Realtime Worlds exec Joshua Howard on 'self-inflicted wounds' in game creation, Sulka Haro on the $500 million Habbo Hotel economy, and Ian Bogost on his satirical Facebook title Cow Clicker.
The Austin, Texas based GDC Online conference is focused on the development of online games, including free-to-play titles, social network games, and traditional MMOs, with a veteran online game industry advisory board evaluating and selecting the lectures.
There are already more than 80 panels, lectures and tutorials currently scheduled for the October 5th-8th event -- and following the announcement of a keynote from Civilization II designer and now Zynga chief game designer Brian Reynolds (FrontierVille), a number of other notable talks are debuting:
Some of the newly announced highlights from notable sessions across the GDC Online Main Conference, which takes place from Wednesday October 6th to Friday October 8th, and for which 'early registration' passes are only available until Wednesday, are:
- In 'Self-Inflicted Wounds: When We Are Our Own Worst Enemy', U.S.-based ex-Realtime Worlds executive producer Joshua Howard (APB) will discuss "common management and organizational failures that leaders talk themselves into accepting, which almost always end up impacting a game's success." Along the way, the former Carbonated Games exec "will provide techniques that anyone can use if they find themselves on a project that has already made one of these mistakes."