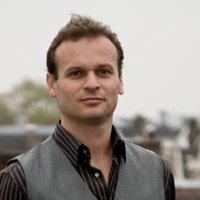 GDC Europe has revealed a keynote from Guerrilla Games' head Hermen Hulst, discussing the upcoming Killzone 3 and managing the Sony-owned studio to success, as the July 21st early registration deadline approaches for the pre-eminent European game business/design conference.
This keynote -- to be held on August 17th -- is the latest to be announced for the 2010 Game Developers Conference Europe event, which will take place August 16th-18th, and is located in Cologne, Germany alongside GamesCom, the leading European trade and consumer show.
Hulst's talk at GDC Europe will examine how the Amsterdam-headquartered studio -- one of the leading European game developers, and employing 140 developers from 20 countries -- has matured, and which obstacles had to be overcome along the way.
He'll also focus on the company's technical focus on best utilizing console hardware, and what some of the ingredients behind the success of the Killzone series are, illuminating some of Guerrilla's emerging work on the PlayStation 3-exclusive title Killzone 3, due out in early 2011.
The announcements come with just five days to go before the July 21st early registration deadline for the show, which is created by the UBM TechWeb Game Network, as is this website, and is now in its second year as the pre-eminent European game development event.
"We are excited to welcome to the GDC Europe stage such a prominent European developer and industry figure such as Hulst," said Frank Sliwka, GDC Europe Event Director. "The Killzone series and work produced from Guerrilla Games is exemplar of the ingenuity of European developers."