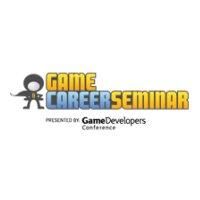 GDC Online organizers have debuted the line-up for the Game Career Seminar at next month's Austin event, including staffers from Obsidian, Big Huge Games, Foundation 9 and more at the career-building one-day event.
There are now more than 120 panels, lectures and tutorials in total currently scheduled for the October 5th-8th Austin, Texas based conference. The event -- formerly known as GDC Austin -- is sharply focused on the development of online games, including free-to-play titles, social network games, and traditional MMOs, in addition to having Summits on diverse other subjects.
But it also includes a one-day Game Career Seminar event on Friday, October 8th, designed for students and individuals interested in learning how to build a career in the video game industry.
Attendees for the specially priced Summit will experience interactive sessions, network with industry professionals, and hear HR representatives, top game developers and industry experts share their perspective and insights.
The freshly debuted lectures for GDC Online's Game Career Seminar include the following newly announced and publicized highlights:
- In 'Don't Be Stopped at the Gate!', hiring managers such as Jim Rivers from Obsidian Entertainment, Lindsey McQueeney from 38 Studios and Big Huge Games and Dino McGraw from Foundation 9 discuss "how to prepare yourself with tips, tools and straight advice" in an interactive session for those wanting to enter the game business.
- Game education veteran Jen Sward presents 'Show Me, Don't Tell Me: Portfolios and Resumes in the Game Industry', explaining of her lecture: "In this discussion, we'll look at various ways for both entry level and experienced developers to create an accurate and compelling resume and portfolio that hiring managers will notice."