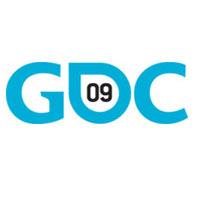 Game Developers Conference organizers have made free streaming video of two major GDC 2009 events, the Game Design Challenge and the inaugural Indie Game Maker Rant, available as part of the newly launched myGDC Vault service.
The myGDC Vault website allows GDC 2009 All-Access Pass holders to view hundreds of specially video-recorded sessions from this year's Game Developers Conference, with synchronized slides and easy one-click viewing.
In addition, organizers will be making select GDC lectures available for free to the general public, and the first set of GDC 2009 lectures are now available. These include the following talks:
- Game Design Challenge: My First Time
The popular Design Challenge series has spanned everything from an "inter-species game" to 2006's 'Nobel Peace Prize' challenge, won by Will Wright.
This year's Challenge saw Infocom veteran Steve Meretzky, Habbo lead designer Sulka Haro and last-minute substitutes Heather Kelley (Thief: Deadly Shadows) and Erin Robinson (Spooks) entertainingly twinning 'sex and autobiography' in their entertaining, warring game concepts for the theme 'My First Time'.