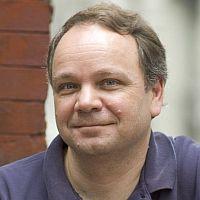 Organizers of Game Developers Conference 2010 have announced that Sid Meier, the Director of Creative Development and co-founder of Firaxis Games, will speak from his 25 years of experience in game design in the keynote address at GDC 2010 this March.
Best known for his work designing the genre-defining Civilization strategy game franchise, Sid Meier will present a keynote entitled "The Psychology of Game Design (Everything You Know Is Wrong)."
In this rare address, Meier will describe how real-world, historical and mathematical facts cannot form the foundation of a successful game design. Instead, Meier will argue, the driving force of a game's design should be the psychology of the player.
Along the way, the seminal game designer will draw illustrative examples from his canon to illustrate how the complexities of human psychology can inform game design more than the laws of logic, physics, or algebra. In this development model, egomania, paranoia and delusion become part of the designer's toolkit, as the player's perception becomes the real reality, connecting gameplay to the player's psychological experience.