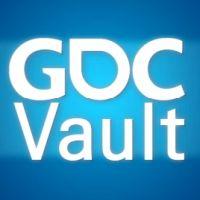 Game Developers Conference 2010 organizers have revealed plans for the GDC Vault, including free videos featuring Zynga, Ernest Adams and more, and regular free updates planned throughout the year.
The newly launched GDC Vault website is designed to hold free speaker slides from all GDC events, as well as specially synchronized video recordings of Game Developers Conference lectures and historical audio recordings.
The GDC Vault video technology allows users to simultaneously view a presenter's slides alongside video and audio of their presentation.
As an initial offering, the GDC Vault free videos section has made the 5 Expo Pass-included GDC 2010 sessions available for completely free viewing.
Free GDC 2010 Lecture Recordings
Free videos debuted thus far include the following notable hour-long GDC 2010 lectures, all available permanently online:
- 'Engineering Scalable Social Games' by Dr. Robert Zubek of Zynga, a programming talk in which the veteran developer "introduces best practices for building highly scalable infrastructure for social and web games" from the viewpoint of the Farmville creators.