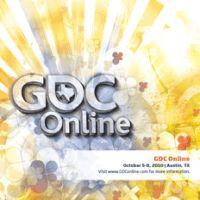 As this October's GDC Online -- formerly called GDC Austin -- prepares for first content announcements, the Texas-based show has added Playfish and Electric Bat execs to BioWare, Nexon, SOE, and Zenimax notables on its Advisory Board.
The GDC Online Advisory Board, which is also helping oversee the newly revealed Game Developers Choice Online Awards, is intimately involved in selecting content for the October 5th-8th show at the Austin Convention Center.
Board members individually rate each GDC Online lecture submission. They also meet in person multiple times yearly to decide final lectures and keynotes from submissions and invitations -- making sure GDC Online remains the leading worldwide game industry event to concentrate specifically on social games, free-to-play titles, MMOs, and more.
At last week's GDC Online board meeting in Austin, existing board members were joined by new recruits in the form of Sebastien de Halleux, VP of EA Interactive and Playfish co-founder, and Cindy Armstrong, Webzen and SOE veteran and Electric Bat Interactive CEO.
Following Electronic Arts' $300 million acquisition of social game company Playfish in November 2009, De Halleux -- who helped head up the Pet Society creator -- now works on "monetization, business development, and relationships" with key partners across the division's three business units, Playfish, Pogo and EA Mobile.
Armstrong, who has been a high-profile executive in the online games space for many years -- previously as CEO of Webzen America and Vice President of Business Development at Sony Online Entertainment -- is currently president and CEO of Electric Bat Interactive, who are working on online 'layered reality gaming' including WebLords and Weblings.