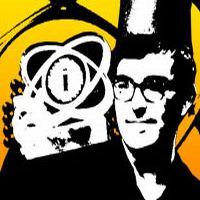 Erik Svedang's Blueberry Garden, a charming exploration game set in an ever-changing ecosystem, received top honors - the $30,000 Seumas McNally Grand Prize for Best Independent Game - at the 2009 Independent Games Festival Awards.
The winners were announced this evening at the eleventh Annual IGF Awards ceremony, hosted by the Game Developers Conference at the Moscone Convention Center in San Francisco.
The IGF awards are often referred to as the Sundance Festival of the video game industry, and offer both global exposure and over $50,000 in cash prizes to each year's winners.
Previous breakout IGF award-winners include titles such as Braid, Audiosurf, Castle Crashers, and World Of Goo, and this year's awards saw 226 Main Competition entries from all over the world - and over 450 entries in total.