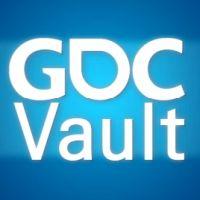 The GDC Vault, which holds hundreds of streaming video, audio and slides-based presentations to the multiple Game Developers Conference yearly events, has opened Beta invitations to individuals for a yearly subscription.
Though it was available to All-Access GDC Pass holders and to group subscribers over the past few months -- and entire studio and school subscriptions are still available, a limited-time Beta offer for individuals is now in place.
For a limited initial period only, the invite-only GDC Vault individual subscription Beta will offer a year's access to hundreds of specially recorded videos of the top Game Developers Conference talks, for less than the price of a GDC Main Conference pass.
The free section of GDC Vault showcases just a fraction of the content recorded by GDC organizers, with Vault subscription-only audio recordings currently stretching back to GDC 2004, and subscriber-exclusive synced video, audio and slides starting during GDC 2009.
With the majority of the content from Game Developers Conference 2009 and every GDC event in 2010 to be recorded in video form, a total of nearly 400 hours of GDC talks are already available to Vault subscribers, allowing those who missed out on specific programming, design, business, art, or audio talks to catch up in full.