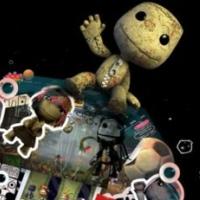 [In the first of a series picking out the most notable Game Developers Conference 2009 lectures and reprinted here, sister website Gamasutra examines the Audio Track, which includes talks from the sonic creators behind LittleBigPlanet, Fable II, and the Metal Gear Solid and Final Fantasy series.]
Game Developers Conference 2009 (organized by Gamasutra parent company Think Services) is due to take place in San Francisco's Moscone Center from March 23 to 27, 2009.
With over 230 sessions already confirmed for GDC 2009, we'll be taking a track by track look at the conference's line-up over the next few weeks.
First up is GDC's audio track, which "looks at the game development process from the standpoint of developing dynamic video game sound, and offers direction for developers who wish to understand complex sound composition strategies."
Notable highlights thus far announced for this track, which takes place on the main Wednesday to Friday of GDC (March 25-27), are as follows:
- Media Molecule's Kenneth Young will present 'User Generated Content - LittleBigPlanet's Audio Approach', highlighting the unique challenges of the PS3's signature holiday 2008 title, and focusing on "the thinking and methodology that lie behind its use of sound and music in the challenging landscape that is user-generated interactive entertainment."