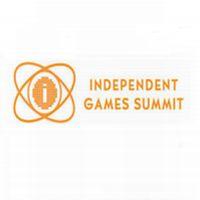 The organizers of the 2009 Independent Games Summit have announced initial speakers for the March 2009 GDC-included conference, including notables from 2D Boy (World Of Goo), Stardock (Sins Of A Solar Empire), and more.
Initial confirmed speakers for the event, which is taking place on March 23rd and 24th, 2009 as part of the 2009 Game Developers Conference, include 2D Boy co-founder Ron Carmel, talking on 'Everything You Always Wanted to Know About Going Indie But Were Afraid to Ask'. As is explained in the lecture description:
"When Ron Carmel and his business partner Kyle Gabler formed 2D Boy and started making the IGF award-winning World Of Goo, they knew a bit about game design and programming, but hardly anything about the business aspect of making a game... Having published on Wii/WiiWare and PC both physically and digitally in multiple territories, Carmel explains how they managed it, with plenty of real-world numbers plugged in."