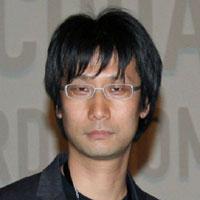 Organizers have revealed that Hideo Kojima, Corporate Officer, Executive Producer and Director of Kojima Productions, will deliver a keynote address at next months 2009 Game Developers Conference (GDC) in San Francisco.
Known for giving rise to the stealth action game genre with his creation of the acclaimed Metal Gear series more than two decades ago, Kojima's keynote will focus on conquering various development obstacles with creative game design, using the driving game design philosophies behind the Metal Gear series as reference.
The address, "Solid Game Design: Making the 'Impossible' Possible," marks Kojima's debut appearance at the GDC. The Game Developers Conference takes place March 23-27 at the Moscone Convention Center in San Francisco.
Kojima joins a host of notable speakers at this year's GDC, including Nintendo president Satoru Iwata, Lionhead's Peter Molyneux, LittleBigPlanet creators Mark Healey and Alex Evans, Epic's Rod Fergusson, and a host of others.