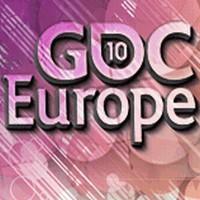 GDC Europe organizers have announced major new speakers for the August event in Cologne alongside Gamescom, with 2K Czech talking Mafia 2, PopCap on Bejeweled Blitz, an all-star level design talk, and a keynote from Chinese online game powerhouse Tencent.
Following major recent talks announced from Heavy Rain's David Cage, InstantAction's Lou Castle, and the creators of Crysis 2, APB and Split/Second, the new talks further expand the leading European video game conference, which takes place on August 16th-18th in Cologne, Germany.
Some of the notable new speakers for the conference include the following:
- Level designers from major games Brink, Mirror's Edge and Alan Wake combine for the collaborative talk 'The Tao of Level Design: A Study of 3 AAA Games', with Splash Damage's Neil Alphonso, EA DICE's Elisabetta Silli and Remedy's Mikael Kasurinen posing the following question: "Are level design approaches for radically different games inherently similar, or do accepted methods need to be drastically altered to fit the unique nature of the project?"