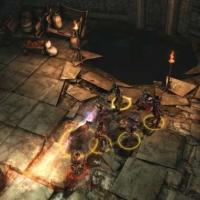 As GDC Canada nears, organizers have added key lectures for the May 6th-7th Vancouver event, including a BioWare duo on Dragon Age and former EA exec and current VC Glenn Entis on funding for game developers.
These confirmations come on the heels of already-announced emerging market lectures from Zynga and Diner Dash creator Nick Fortugno, and other recently debuted talks from Obsidian, Blizzard, Telltale, and Blue Castle Games execs and creators.
The new set of lectures round out a major program of events at the Vancouver, Canada-based show which include lectures on console and emerging markets. Some of the top new talks include:
- 'Bringing Dragon Age to Life - Digital Actors in an Epic RPG' features BioWare's lead animator Clove Roy and lead character artist Shane Hawco who will "provide an in-depth look in how to tell a huge complex story through an interactive narrative, complete with hundreds of emotionally engaging digital actors" for the Canadian-developed hit title Dragon Age: Origins.
- In 'Funding for Game Developers - Do's and Don'ts', Vanedge Capital co-founder Glenn Entis, formerly CTO of Electronic Arts and now running a game-focused VC fund, will give "an overview of what it takes to fund a young company or game development studio."