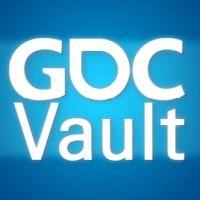 GDC Vault has debuted both free and subscriber-only videos from August's GDC Europe event in Cologne. Free-to-watch talks feature ArenaNet's Guild Wars 2 and notables from the ESA, Remedy and Crytek on building grassroots political support for games.
Following the successful Europe-wide developer event that ran alongside Gamescom last month, organizers of the Game Developers Conference series of events are making specially recorded versions of the talks available -- while also archiving all of the GDC Europe content in video form for future use and study.
These new free talks debut alongside an update making available over 65 lecture videos from GDC Europe for subscribers at the GDC Vault website. The site features video technology that allows users to simultaneously view a presenter's slides alongside video and audio of their presentation.
The two free GDC Europe-related videos currently debuting on the site are as follows:
- In 'Designing Guild Wars 2's Dynamic Events', ArenaNet's Guild Wars 2 lead designer Eric Flannum and lead content designer Colin Johanson outline how the industry's attitude to content in games in the MMORPG genre has evolved over time.
The duo discuss the inspiration for -- and the implementation challenges of -- their Dynamic Events system in the much-awaited PC MMO, "with the goal of creating an exciting, living, breathing online world that encourages social interaction between players."