The GDC Summits call for submissions closed October 5, 2018. 
Questions? Email Victoria Petersen for GDC Conference questions, Megan Bundy for GDC Summit and VRDC questions, and Ashley Corrigan for Tutorial questions.
---
The GDC Summits solicit proposals from speakers with deep industry expertise and innovative ideas from a particular niche or emerging area of the game industry. Submission criteria and guidelines are available below. The following GDC Summits are seeking speaking proposals:
| | |
| --- | --- |
| | |
| Community Management Summit | |
| | |
|   | |
VRDC and Game Career Seminar call for submissions will also be open from August 30 through October 5, 2018 at 11:59pm PT.
The call for submissions for GDC Conference closed on August 16, 2018.
 Read the FAQ below or email Megan Bundy for GDC Summit and VRDC questions, Victoria Petersen for GDC Conference and Game Career Seminar questions, and Ashley Corrigan for Tutorial questions.
If you would like to submit, please take note of the following:
Diversity and Representation
GDC aims to achieve diversity of voice, experience, and perspective. Please take this goal into consideration when considering who would be best to speak on behalf of your company or department and/or when submitting panelists.
Vendor-Specific Proposals
GDC does not accept product or vendor-related submissions. If your talk is a thinly veiled advertisement for a new product, technology or service your company is offering, please do not submit. If you would like to publicize a product, please email the GDC sales team for information on exhibiting and vendor opportunities, including sponsored sessions. 
Original Authors
GDC only accepts submissions by original authors of the presentations. PR firms, speaking relation firms, and all other parties who are not direct authors of submitted presentations are discouraged from submitting a proposal on behalf of their clients/speakers. GDC requires direct contact with presenters to expedite questions during the submission review process. 
The call for submissions to the GDC Conference (W-F) closed on August 16th at 11:59pm PT. Proposals submitted to the GDC Conference are considered by the GDC Advisory Board only. There is no penalty for submitting a proposal to the GDC Conference, Summits and /or VRDC, however should you submit the same topic more than once, keep your audience in mind and adjust similar content as you deem appropriate. Each program has its own advisors and submissions will be reviewed separately.  Contact Victoria Petersen for questions about the GDC Conference call for submissions. 
The Summit Advisors will review and rate submissions based on the following criteria:
Concept: This is the basic idea of your submission. Is it interesting? Is it relevant? Will it be beneficial for game developers to hear? There is plenty of room for innovative ideas and also the tried and true.
Depth: Is the basic idea well considered and thought out? To what extent will the audience gain insight? The more in-depth, the better.
Organization: Are your ideas conducive to present in front of an audience? Will the Summit Advisors understand what you are trying to say? Organization helps.
Credentials: How do your credentials qualify you to speak on the topic you have proposed?
Takeaway: Is the attendee going to leave this session knowing something they didn't know when they walked in? Are they learning or being inspired? This is the most important aspect of every Summit session. The submissions will be rated on a one to five scale by each of the reviewers and the resulting scores are averaged. Submissions in each category with the highest scores are considered first. If there is too much topic overlap, a lesser scoring submission may be selected to keep variety in the program.
Conference attendees are generally very intelligent. They are looking for material that is not obvious and expect excellence from GDC speakers. After your presentation, they will evaluate it based on delivery, knowledge of the topic and the visuals presented. 
Preparation is one of the most important factors in delivering a successful talk at GDC. Please keep the following in mind when you propose to speak:
The proposed outline you submit now must match the talk you present at the Summit
Plan to commit AT LEAST 25 HOURS to prepare for your session
Rehearse the delivery of your session to be more effective; preferably in front of your peers (one tip is to video tape yourself speaking then review it. This is also a great way to practice pacing and timing)Your presentation materials must be completed and submitted four weeks before GDC
Please note the Summit Advisors and content team are here to help. If you have ANY additional speaking questions you'd like GDC to cover, please email Megan Bundy.
Summit Descriptions & Topics of Interest
The Summit Advisors are seeking proposals on the following topics, which are the foundation of the programs this year. However, feel free to submit your own original ideas for consideration as well. At GDC, we aim to achieve diversity of voice, experience and perspective. When considering who would be best to speak on behalf of your company or department, we strongly encourage taking this goal into consideration.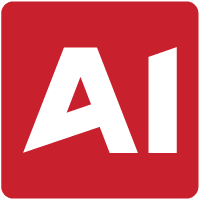 The GDC AI Summit features panels and lectures from top game AI programmers, designers, researchers, and AI enthusiasts in the industry. This event promises to give you an inside look at key architectures, techniques, and issues within successful commercial games, as well as let you eavesdrop on conversations, debates, and rants on how game AI can move forward. This summit is targeted toward the intermediate to advanced programmer who wants deeper insight into the world of game AI. Additionally, designers, animators, and other content creators whose work touches AI systems of all types will find invaluable insights and lessons from the speakers.
Postmortems of the AI in recently released (or soon to be released) games - especially with a focus of "challenges faced... and overcome!"
Advancements and improvements in AI architectures (e.g. behavior trees, planners, utility systems, MCTS, etc.)
New architectures and approaches for AI-related problems (e.g. data-driven, modular systems, etc.)
AI authoring tools
Improvements in navigation and avoidance algorithms
Animation control through AI systems
Multi-agent coordination in tactical, strategic, or social situations
Use of AI for content generation in games
Use of AI for gameplay management, pacing, etc.
Non-traditional uses of AI in game development applications (e.g. tools, debugging, etc.)
AI for narrative generation and chatbots
AI in VR, mixed reality, and AR
Experimental AI designs
Note that this is, by no means, an exhaustive list of suggestions. All submissions of presentations that involve the use of AI techniques in games will be entertained!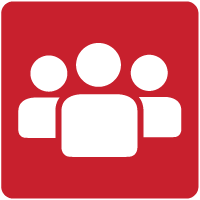 Community Management Summit
The one-day (Tuesday) Community Management Summit will cover every corner of this quickly evolving, crucial facet of video game development. Summit content will focus on how to inspire, build and maintain user loyalty and enthusiasm through the ups and downs of community opinion and adoption. It will discuss how to manage your community's needs and interests to align with your company's goals. Attend the summit to learn best practices and hear industry experts share case studies and post mortems on cutting edge community management strategies.
We are soliciting the following topics for the 2018 program:
How to inspire, build and maintain user loyalty and enthusiasm
How to promote a positive community experience: in-game and out
Retention and requisition technique case studies
How to get users involved in game development and stay involved
Talking to your community: social media case studies, how to leverage social media, and other innovative outreach methods
How to run events with (and for) your community
Balancing your community's needs and interests with your organization's goals
Case studies and innovative ideas for growing and supporting an influencer ecosystem
Career development: finding your path and how to manage it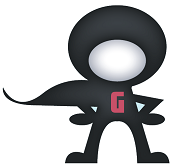 The Game Career Seminar is a one-day program designed for students and individuals interested in learning how to build a career in the video game industry. Attendees will experience interactive sessions, network with industry professionals, have the chance to meet with HR representatives from leading game companies in the Career Pavilion, and most importantly, learn how to get their careers started in the video game industry. Top game developers and industry experts will share their perspective and insights.
The Game Narrative Summit covers interactive narrative in all its forms, from AAA blockbusters to indie games to mobile/social projects. The event features an all-star lineup of speakers from every corner of the discipline. Session content ranges from the advanced and theoretical to practical case studies and advocacy for writers, designers, producers, and others seeking to expand their understanding of game narrative. The Game Narrative Summit attracts attendees from all over the world with a passionate interest in the ongoing evolution of interactive storytelling as a driving force in the future of entertainment.
The summit's preferred submission format is 30-minute lectures, though we may consider longer talks for subjects that warrant more in-depth approaches. The board reserves the right to suggest changes in any submissions.
We welcome proposals addressing all aspects of game narrative, including (but not limited to!):
Case studies of recent projects that demonstrate exemplary game writing
Fresh takes on traditional narrative techniques as adapted for interactive storytelling
Theoretical and conceptual advances that drive change in game narrative
New insights into the role of the interactive writer in franchise development
Analyses of timely issues in the game narrative field, e.g. inclusivity, ethical dilemmas, etc.
Spotlighting best practices within specific areas of interactive writing, including:
Narrative and emergent game technologies, e.g. VR, AR
Narrative in mobile, social, and casual games
The writing of specific game genres, e.g. FPS, RPG, MMO, MOBA, etc.
Resonating with specific target audiences, e.g. children, international markets, etc.
Advancing specific objectives, e.g. awareness, change
Navigating the challenges inherent to certain types of game projects
Focused insights on any specific elements of game narrative, e.g. character, dialogue
Lessons drawn from games that go beyond dialogue and focus on non-verbal narrative
Adapting narrative constructs from other media to games, e.g. film, comics, literature
Inspirational demonstrations in emotive game content
Business and career advice to help game writers succeed professionally
Verifiable evidence of the positive effects interactive storytelling can have
Experts debating opposing points of view on any of these topics
The Educators Summit is dedicated to bringing forward the most innovative and exciting ideas in game education today. Attendees will discover new experimental and inventive educational approaches as well as best practices that they can bring back to their faculty and classrooms. The summit brings together educators from established game development programs with new game course creators that want to understand the challenges they'll face in the next few years. It is a great professional development opportunity that will explore how new areas of game education will advance the field for the next generation of students.
Who Should Submit
You're an inspired educator with some great ideas to share with others about teaching game design/development, to improve everyone's practice. You've done some ground-breaking work on your curriculum or research that we can all use to improve what we are doing with students. You have a unique point of view on teaching game design/development that you haven't seen anywhere else, that you know could add value. You have an idea for a panel, and can assemble some great speakers from various schools to speak to a particular topic. We are looking for new voices, so if you haven't submitted before, please consider doing so. There is probably something amazing and unique about how YOU do things that we would all benefit from hearing about. We are particularly interested in hearing from programs/people who may not be regular attendees.
Audience
The audience consists of educators of game development and studies (working in the context of community college, four-year college/university and graduate education programs). Most attendees are at schools that already have well-established game programs and courses of study (or else they will be in a few short years, once they work the kinks out of a newly-developed program).
Inspired approaches to teaching any aspect of game development or game studies.
Novel ways to fund or publish games research, student game projects, etc.
Proven best practices for successful programs, courses and research structures.
Strategies for encouraging and teaching diverse student communities.
Teaching game design/development online.
Annual lecture themes:
If you're interested in submitting a talk to one of our annual lecture themes, be sure to note that in the "Summary for Advisors" section of the submission form. These themes include:
Course case studies - Short presentations (30 min) on the design of a specific course with strong proven results.
Soapbox - Short presentations (7-10 min) with sharp, pointed commentary on current issues in the state of game education.
Tips for submissions, based on some common mistakes we've seen:
The Educators Summit is not about serious games, it is about how to teach people about games (how to make games, how to analyze and understand games, issues around graduate research in games, etc.) A talk about teaching serious game development, or a game that helps teach about games, would be appropriate for the Educators Summit. Case studies of serious games that have nothing to do with game education are not.
Don't focus the proposal too much on the speaker and their contributions to the field. If you have an interesting project or case study to share, that's great, but be clear about the audience takeaways. How will attending your talk help hundreds of other educators do their job better?
Speakers vs panels: Single speaker sessions are the most successful structure. It is difficult to justify two or more speakers for a lecture format, so please consider that. Panels should be considered if your topic would benefit from multiple perspectives, and each speaker on a panel should represent a distinct aspect or point of view of the topic, typically from different institutions as well.
Make sure your topic isn't a beginner-level topic, such as "How to start a game development program", that has been covered many times before. When writing your proposal, it may be useful to look at session names and descriptions for the last three years (and watch talks related to your topic on gdcvault.com). In this way we can build up our collective understanding of the theory and practice of game education.
Takeaways and topics should be immediately clear from the initial read. Make it obvious why your peers would want to watch your proposed talk. This isn't the time to conceal information. A proposal titled "Five Things You Can Do to Improve Student Retention" should list what those five things are. Give us enough information to evaluate your talk.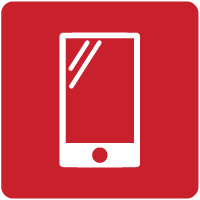 The GDC Mobile Summit brings together top game developers from around the world to share ideas, discuss best practices, and consider the future of gaming on mobile platforms, including iOS, Android, Amazon and more. This two day program will focus on the nuts and bolts of great game design and successful business strategies specifically tailored to popular smartphones and tablets.
Ways to foster innovation in a mature market once new games become dominant brands, and powerful brands enter from other arenas.
Postmortems on the launch of new mobile games, or postmortems on major updates to existing mobile games.
Strategies for launching across multiple territories or cross-platform launches beyond mobile.
Soft launch best practices: why, when, where, and what to look for?
Improving player experience and revenue performance via skillful integration of monetization elements into the game design.
Authentic social and viral engagement techniques for mobile games.
User acquisition tips and tricks, in an era of escalating UA costs.
Mobile game launch best practices, especially in light of the Apple App Store redesign.
Pros & Cons: staying independent vs. working with a publisher or partner.
How can paid apps thrive in an ecosystem dominated by F2P?
Best practices to keep a community of loyal players in your game.
UX and UI design best practices and tips for touchscreens.
Native game design and mechanics for mobile devices.
Keeping your players hooked - how to be sticky in a low-attention-span world, taking into account designing for short, interruptible play sessions.
Trends in mobile tech - what should you keep an eye on?
The rise of mobile game design for non-traditional gaming audiences.
How to optimize your use of ad networks for maximum revenue and flexibility.
The Independent Games Summit is the place for the independent game developer at GDC. It features lectures, postmortems, and panels from notable independent game creators, including many former and current Independent Games Festival finalists and winners. The Independent Games Summit seeks to achieve diversity of voice, experience and perspective, while highlighting the best and brightest in indie development.
Discussion topics range from game design philosophy to art, programming, distribution, business, marketing, and much more. The 2019 IGS will again use a main, large room alongside a simultaneous second smaller room - for deep-dive subjects and focused talks that we would otherwise be unable to fit into the program. Please submit with this in mind!
Design and Philosophy - design techniques particularly suited to indies, such as rapid prototyping & limitations, as well as more abstract talks on how you approach indie limitations - we often compile an hour of more 'out there' lectures, so don't be afraid!
Case Studies and Post-mortems - inspirational talks that demonstrate what worked, what didn't, what surprised you and made you wiser. Postmortems don't have to only talk about breakaway hits- failure discussions are great too, and the process can be more enlightening than the commercial outcomes!
Discipline Deep Dives - each discipline in video game development encounters unique challenges working in the independent space. Building games on your own often requires deep, specialized learning in new areas. Talks for specific audiences about advanced techniques in Engineering, Design, Art, Audio, Production/Project Management, UI/UX, or Writing, are welcome and encouraged.
Indie Business - how to fund your project, ship a profitable game, manage teams, pick the right platform, and run a company without self-destructing.
Promotion & Marketing - how to get noticed when the "Marketing Department" = you
Annual lecture themes: if you're interested in submitting to give a microtalk in one of our annual 60–minute lectures, such as the Indie Soapbox, the Failure Workshop, or the Tech Toolbox, be sure to note that in the Summary for Advisors section of the submission form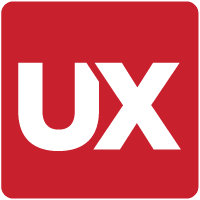 The one-day (Monday) GDC UX Summit features panels and lectures from top UX practitioners and advocates in the industry. This summit is targeted towards all levels of expertise in UX and focuses on best practices and case studies rather than pure theory. The intent is to increase UX awareness, become stronger as a game UX community, share our growing experience and expertise in the industry, and push the boundaries of our discipline.
UX strategy: how to build a UX strategy in a studio (or a development team) and to get executives' buy-in.
Design meets science: how designers can benefit from cognitive science knowledge and scientific method (concrete case studies).
UX design:
Case study of a feature, describing the design process and iterative loop.
How to advocate for UX design when working with a game team that implements before designing.
Game post-mortems through the UX lens.
VR and AR-specific challenges.
eSports: specific UX challenges when designing for eSports audience and social platforms.
Blockchain: the impact of blockchain technology on game UX.
Analytics and business intelligence:
Case studies.
Data analysis pitfalls and how to avoid them.
Free-to-play: the specific UX challenges for this business model.
Ethics in the video game industry: dark patterns, overall challenges, and how to push for better ethical practices for our audience.
Accessibility best practices and guidelines.
Designing for inclusivity and to prevent toxicity: best practices and guidelines.
User research:
Concrete examples of a successful relationship between user research and design.
Testing around the game: how can marketing and publishing benefit from user research.
Concrete case studies of new or challenging game features to test.
How to apply user research methodologies in small and indie studios that cannot afford a UX lab.
Testing VR projects.
Advantages and limitations of biometrics.
Frequently Asked Questions
What is the submission deadline?
The GDC Summits call for submissions close on Friday, October 5th at 11:59pm PT.
What makes a good submission?
Review all of the submission guidelines on this page and follow the instructions.
Incomplete proposals or proposals that are commercial or marketing in nature will not be considered.
Write your proposal so that it is easily understood. Concise, precise language and a discernible thesis will also help your chances in the review process.The advisors will read many submissions. Get to your point as quickly as possible. Consider what the proposal is about. Why is it interesting? How is it important to game development? What will game developers get out of the session?
What do I need to provide in my submission?
The submission form will require these key items. You may be asked to submit additional materials before a decision is made on your proposal. 
Speaker Contact Information
We require the speaker's direct email address to be associated with the Speaker Profile in the submission form. Should the speaker have a PR or administrative representative assisting with the completion of the submission form, that person's contact info should be entered in the 'PR reps' section of the speaker profile to insure all parties receive conference communication.
Summit Track
(AI, Community Management, Educators, Game Narrative, Independent Games, Mobile or UX), Format (60 or 30-Minute Lecture, 60-Minute Panel), Audience Level (Advanced, Intermediate, All) and Theme (Experimental, Technical, Inspirational or General).
Session Title 
Provide a session title in fewer than 10 words. Please try to include keywords, topics, and game titles covered in your talk.
Session Description 
In 100-150-words, provide a concise description of your session as you would have it appear on the GDC website. Write in 3rd person, present tense.
Attendee Takeaway
In 50-words or less, tell us what attendees will gain from this presentation. Be specific by giving concrete examples and remember that GDC attendees are experts in their field. Do not use bullet points, write in 3rd person present tense.
Intended Audience
In 50-words or less, describe your target audience and who will benefit from your presentation. Is prerequisite knowledge necessary for understanding the content of the session? If so, what are the prerequisites? Do not use bullet points, write in 3rd person present tense.
Summary for Advisors
You have 500 words to describe to the Summit Advisors what your talk will be about, and why it will be interesting to Summit attendees. This is not the abstract for your talk for the GDC website, it is not meant for attendees to read, it is not a teaser, and it is not a place for cute wordplay. It is for you to describe concretely and succinctly what is compelling about your talk to the advisors, a group of people who have probably read 250 of these descriptions by the time they get to yours. Do not tease with something like, "My lecture will reveal amazing findings about how people play puzzle platformers," instead say, "We have found 90% of people only play puzzle platformers while eating pepperoni pizza," or whatever your amazing finding actually is. If you need more than 500 words to describe your lecture in this way, you can upload supplemental materials (.doc, .pdf, .txt) to your submission.
Supporting Materials
Submit supplemental information that supports your session proposal. Additional materials may include white papers, code, demos, videos, images, proof of concept, etc.
Past Speaking Engagements & Web links
If applicable, list the conferences, the title of the lecture, scores, and references. If you can provide references for these lectures, include a name and contact information. Add links to your company's website(s), personal blog(s), projects you're working on, etc., to support your proposal. Please do not offer links to news articles.
What are the session formats?
The final length and format of accepted sessions will be determined by the advisors. Please select what you feel will be the most appropriate.
| | | |
| --- | --- | --- |
| Format | Duration | Description |
| Lectures | 60 or 30 Minutes | Lectures are issue-oriented, provide concrete examples, and contain both practical and theoretical information. We generally prefer only one speaker but we may accept two if you can demonstrate the second person is necessary. Postmortems and case studies are included in this category. |
| Panels | 60 Minutes | Panels take many different viewpoints on a topic or issue and combine them in one debate session with a moderator. Debate among panelists (with very different opinions) is welcome and audience participation time should be accounted for. We prefer 60 minute time for this format and no more than 5 people with diverse representation. Include all of the panelists you have confirmed in the proposal. A very limited number of panels will be accepted |
How do I choose a session format?
It is very common for us to receive a proposal on a wonderful topic that we want to accept, but that requires a format change. This is not a problem, but if you choose properly, it means we're more likely to trust you to know what you're doing and less likely to micromanage you at every step. This makes it easier for all of us.
60-minute lectures tend to be inspirational, high-level, or wide-ranging talks that cover a subject of broad importance. 30-minute lectures tend to cover a single, narrow topic in depth. Panels tend to examine a controversial or difficult topic with no easy answers and lots of interesting talking points; panels are 60 minutes, which is enough time for about eight planned questions. In all cases, expect to leave a few minutes at the end for Q&A. 
Also consider who is speaking. Most lectures are given by a single person, unless there is a compelling reason that requires multiple speakers (especially for a 30-minute talk, where there is hardly time to switch speakers). Panels generally have a moderator and three or four panelists who are established and known experts on the topic; everyone in the room is likely to have an opinion, after all, so the only reason to make it a panel and not just a list of questions for audience discussion is if the panelists have opinions that are worth listening to. 
Common mistakes: 
Taking a narrow topic and pitching it as a 60-minute lecture. If you can squeeze the important stuff into 30 minutes, do so.
Taking a 60-minute lecture and having five listed speakers, and/or taking what should be a perfectly good lecture and pitching it as a panel.  Your submission will be scrutinized by industry experts, and adding multiple, unnecessary speakers can raise  suspicion that you're thinking more about the speaker perks than audience takeaways.
How does the submission and selection process work?
We will email you a confirmation when we receive your proposal. If you do not receive this confirmation, contact Megan Bundy.
Save the link to your proposal, you can revise your submission details until the deadline.
The advisors will review all submissions in the coming months and score them on the criteria below.
This composite rating along with past GDC session evaluation scores (when applicable) and advisor feedback will determine the status of every submission.
We will notify you of the status of your submission by late November.
These four criteria are considered when reviewing your proposal: 
Concept: This is the basic idea of your submission. Is it interesting? Is it relevant? Will it be beneficial for game developers to hear? There is plenty of room for innovative ideas and also the tried and true. 
Depth: Is the basic idea well considered and thought out? To what extent will the audience gain insight? The more in-depth, the better.
Organization: Are your ideas conducive to present in front of an audience? Will the Summit Advisors understand what you are trying to say? Organization helps.
Credentials: How do your credentials qualify you to speak on the topic you've proposed?
Takeaway: Is the attendee going to leave this session knowing something they didn't know when they walked in? Are they learning or being inspired? This is the most important aspect of every Summit session. Submissions will be rated on a one to five scale by each of the reviewers and the resulting scores are averaged. Submissions in each category with the highest scores are considered first. If there is too much topic overlap, a lesser scoring submission may be selected to keep variety in the program.
A Note On Writing Style: Unless we've seen you speak before (or you link to a video of you speaking at some other conference), we tend to assume that your writing style is at least somewhat correlated to your speaking style because that's all we have to go on. Write the way that you would speak at GDC.
Who will review my proposal?
Advisors to the specific Summit program you select will review your proposal. They are distinguished industry professionals who volunteer their time to help develop the numerous sessions at GDC. They work to ensure that the quality of the content provided to attendees is high-level, relevant, and timely.
Game Career Seminar is programmed by GDC staff and the Gamasutra editorial team.
Select a Summit below to learn about the advisors:
What are the benefits of speaking?
The benefits of being a speaker include:
Complimentary registration
Access to all Conference sessions, VRDC, GDC Summits, and the Expo floor
Speaker meal card
Invitation to our annual VIP networking event, Level99
Your name and presentation featured in our conference program and website
A year subscription to the GDC Vault (recordings of all GDC events, past and present)
How do I propose a vendor-specific session?
We want our talks to be opportunities for professional game developers to share their ideas and experiences. Proposals that are commercial or marketing in nature will not be considered. In general, content specific to proprietary products and technologies are considered sponsored material. The Summit Advisors and conference management reserve the right to exercise their editorial discretion. If you would like to publicize a product, please contact sales for information on exhibiting and sponsor opportunities, including sponsored sessions.
What does GDC expect from speakers?
When you agree to speak at GDC, you are making a commitment to deliver a well-prepared talk and to speak on the topic you have proposed. We ask that you do not drastically change the submitted topic or content. 
You will be evaluated by attendees on how well you delivered your presentation, aim to be among the top 50 presenters. 
We ask our speakers to submit the final version of their presentation to be made available on the GDC Vault.
When will I be notified of the status of my submission?
You will receive an automated email response once your submission is received. We will notify you of the status of your submission by late-November. If you do not hear from us, please contact Megan Bundy.
How should a PR Rep or Executive Assistant submit on behalf of a potential speaker?
First, it is ideal for the speakers themselves to submit as they can provide the most detail about the content. However, if you are a PR representative or someone submitting on behalf of a potential speaker, fill in the speaker's contact info in the first section and also list the speaker's information in the speaker profile section, but be sure to add yourself as the 'PR contact' associated with the speaker profile(s). This will insure that you receive all email correspondence relating to GDC in the same email as the speaker(s). Without complete speaker details, the submission will be considered incomplete and will not be able to advance until speaker contact info is received.
Who should I contact with additional questions?
Please contact Megan Bundy with any additional questions.