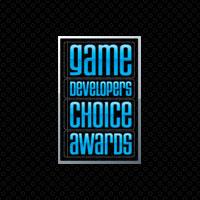 Organizers have revealed the nominees for the tenth annual Game Developers Choice Awards, the leading peer-based video game industry awards, to be given out at Game Developers Conference 2010 in San Francisco this March. Nominations this year are led by Naughty Dog's Uncharted 2: Among Thieves, with seven nominations.
The acclaimed title is closely followed by five nominations for Thatgamecompany's evocative downloadable game Flower, and four nominations for Ubisoft Montreal's well-received Renaissance action game sequel Assassin's Creed II.
In addition to the aforementioned Uncharted 2: Among Thieves and Assassin's Creed II, this year's Game Of The Year nominations are rounded out by BioWare's Dragon Age: Origins, From Software's Demon's Souls, and Rocksteady Studios' Batman: Arkham Asylum. Other multiple nominees include notably diverse titles such as PopCap's Plants Vs. Zombies and Infinity Ward's Call Of Duty: Modern Warfare 2.
The changes in today's game industry are well represented in the Game Developers Choice Awards this year by the inclusion of multiple iPhone titles (including Flight Control and Spider: The Secret Of Bryce Manor) as nominations in existing categories, as well as console downloadable titles such as Q Games' PixelJunk Shooter and RedLynx's Trials HD.
Organizers have also further diversified the awards by adding a Best New Social/Online Games category this year, with both Facebook and free-to-play online games competing for the new prize.