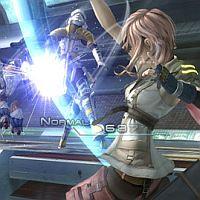 The organizers of Game Developers Conference 2010 have added several new Audio Track lectures, including talks on prominent titles such as Final Fantasy XIII, Dante's Inferno and the Halo franchise.
Continuing the GDC 2010 track-specific announcements, following new Business Track details, the Audio Track "looks at the game development process from the standpoint of developing dynamic videogame sound and offers direction for developers who wish to understand complex sound composition strategies."
The notables at the Game Developers Conference 2010 Advisory Board tasked with programming the Audio Track include Media Molecule's Kenneth Young (LittleBigPlanet), veteran composer Chance Thomas (Lord Of The Rings Online, Avatar), Video Games Live co-creator Tommy Tallarico, and more.
Some of the new Audio Track lectures confirmed for the March 11th-13th Main Conference track devoted to game audio include:
- Final Fantasy XIII's Motion-Controlled Real-Time Automatic Sound Triggering System
This presentation from two Square Enix Japan notables working on Final Fantasy XIII, Yoshinori Tsuchida and Tomohiro Yajima, will explain how, in the big-budget RPG, "new techniques have been introduced for creating sound effects that automatically trigger in response to the angles and velocities of characters -- as well as collision detection algorithms assigned to every terrain in the game environment."
- Lost Planet 2: Bridging the Gap Between Developer and Contractor
Audio director Tomoya Kishi and supervising sound designer Peter Zinda will discuss the sound design work flow on Capcom's Lost Planet 2, which represented a major shift for the long time collaborators. The lecture will "concentrate on how Capcom involved sound designers in the audio implementation process, as well as technology used to enable long distance collaboration."