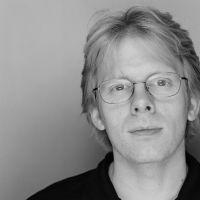 The 2010 Game Developers Choice Awards, the highest honors in video game development, will bestow John Carmack, the technological patriarch and co-founder of id Software, with the Lifetime Achievement Award for his contributions to the art and science of games at GDC this year.
The Lifetime Achievement Award recognizes the career and achievements of developers who have made an indelible impact on the craft of game development, as Carmack has done for his more than two decades of groundbreaking technical contributions, and his role establishing the first-person shooter genre with landmark titles like Doom and Quake.
The recipient is chosen by the elite Choice Awards Advisory Committee, which includes game industry notables such as Ben Cousins (EA DICE), Harvey Smith (Arkane), Raph Koster (Metaplace), John Vechey (PopCap), Ray Muzyka (BioWare), Clint Hocking (Ubisoft), and many others.
Former Game Developers Choice Lifetime Achievement Award recipients include Sid Meier, Shigeru Miyamoto, Will Wright - who will be presenting the award to Carmack at the ceremony on March 11, 2010 during Game Developers Conference 2010 in San Francisco - and other legendary game creators.