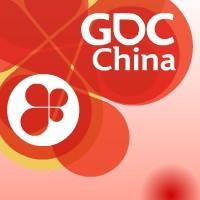 This December's Game Developers Conference China is debuting its first Western speakers, including notables from BioWare, Volition, and Slant Six discussing key art and programming topics.
These initial announcements are part of the 'Global Game Development' track, one of the two main tracks at this December's Shanghai-based show, for which organizers recently opened registration.
The track, which is dedicated to excellence in worldwide game production, is featuring top Western talent discussing the practical art and business of making cutting-edge titles, and some of the the initial highlights include:
- BioWare development director Adriana Lopez (Mass Effect 2) will present 'The Art of Estimating Programming Tasks', explaining: "Have you ever been asked to provide an estimate for a task only to be horribly wrong, since it took you 2 to 10 times more than you expected?"
She adds: "We all have been there and the consequences are visible: projects missing dates, teams blocked by dependencies, and overtime, lots of overtime. The good news is that the battle is not over. With a couple of tools and a little bit of practice, each one of us can improve the quality of the estimates given for a project."
- In another notable lecture, Volition's senior technical artist and GDC San Francisco board member Jeff Hanna (Red Faction franchise) will present 'How to Train your Technical Artist',
covering "a discussion of the skills that modern technical artists
should possess" for cutting edge games. Topics will include programming
skills, art knowledge, look development, problem solving, communication
skills, and system design.
- Finally, 'Maximize your Production Effort - Efficient Content Authoring Tools and Pipeline for Inter-studio Asset Development' sees Slant Six studio tech director Paul Martin (SOCOM
series) explain that: "With a trend towards outsourced development of
game assets, there are additional considerations that are important for
achieving optimal workflow between studios that are co-developing or
sharing assets." The lecture will give insight into "how to create new
content authoring tools and data transformation pipelines that promote
efficient work flow for both internal and remote production teams."