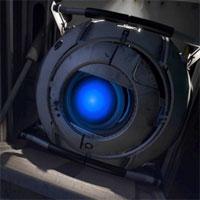 GDC Online has revealed a new batch of talks for the show's Game Narrative Summit, featuring a roundtable with Valve's top writers, a look at how BioWare balances storytelling and design, and a Telltale lecture on crafting an authorial voice.
Taking place Monday, October 10 through Thursday, October 13, 2011 at the Austin Convention Center in Austin, Texas, GDC Online continues as the leading worldwide event dedicated solely to discussing the development and business trends surrounding connected games -- including casual titles, MMOs, virtual worlds, and social networking games.
Now in its sixth year, the co-located Game Narrative Summit -- formerly the Game Writers Conference -- once again returns to GDC Online to showcase leading speakers on the many facets of interactive storytelling, with sessions ranging from roundtable discussions to postmortems and more.
The latest sessions and lectures featured in the two-day Game Narrative Summit include the following:
- In "Just Go: A Roundtable Q&A with Valve's Writers," attendees will get a rare chance to sit down with writers Erik Wolpaw, Marc Laidlaw, Chet Faliszek, and Jay Pinkerton in a no-rules discussion of Portal 2, Left 4 Dead 2, the past and future of the Half-Life series, and much more.
Here, all attendees will sit in a collective roundtable with the session hosts, so seating will be limited to only 50 people -- make sure to arrive early!
- BioWare Austin's senior world designer Wynne McLaughlin, world designer Blake Rebouche, and senior writer Hall Hood will host a panel dubbed, "Building a Bridge Between Design and Writing," outlining how the Star Wars: The Old Republic developers find synergy between two very specialized realms of game creation. The hosts will explain the core conflict that often pits game writers against designers, and will provide insight on how to reconcile these differences.