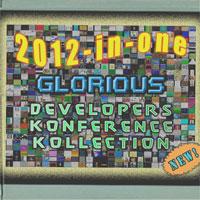 With GDC 2012 a couple of weeks away, the show's first-ever GDC Play showcase is starting to take shape, and organizers are highlighting some of the creators showing new games or studios there.
As outlined previously, GDC Play is a new program that gives emerging game developers a chance to show off their games to a host of specially invited industry decision makers, in addition to the 19,000-strong GDC attendee base.
The showcase itself will take place Tuesday March 7th through Thursday March 9th in the Esplanade Ballroom in the South Hall of Moscone Center in San Francisco, and all GDC attendees are welcome to check out the products and companies on display at specially designed IGF Pavilion-style kiosks and meeting rooms.
In addition, GDC 2012 All-Access Pass holders and exhibitors can also sign up in the recently announced GDC Business Matchmaking software and book meetings with GDC Play companies right now, or can turn up on site to check out the kiosks.
The GDC Play hall will also be home to the recently announced 'History Of 3D Games' exhibit from the Bay Area-based Museum of Art and Digital Entertainment, also free to all GDC attendees.
Here are the first set of organizer-highlighted companies at the first-ever GDC Play showcase:
- The intriguing Australian indie gaming firm Current Circus will host a booth at GDC Play to demonstrate its commitment to developing games for the Kinect hardware and other depth-sensing cameras. With body-controlled projects such as Beat Booster, the firm is looking for game publishers and investors to help it distribute and expand.