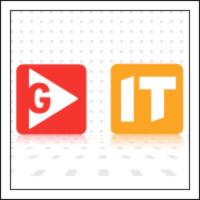 GDC 2012 organizers have opened the call for submissions through October 31 for the show's specialized Summits, revealing new Games For Change and Game IT Summits for the March 2012 event.
These Summits will kick-off Game Developers Conference 2012 during the first two days of the conference -- which runs March 5th-9th, 2012 at the Moscone Center in San Francisco. The Summit events will cover pertinent topics in emerging sectors of the games industry, particularly focusing on broadening the scope of the medium to encompass new audiences, new platforms, and of course new gameplay ideas.
This year, GDC will add two brand new events to the existing lineup for the March 5th-6th Summits: the Games for Change @ GDC Summit and the Game IT Summit.
Games for Change @ GDC is an event hosted in partnership with the Games for Change non-profit organization, which facilitates the creation and distribution of games that exist for humanitarian or educational purposes.
This new GDC event, which complements the annual Games for Change Festival in New York, will allow funders, educators, governmental agencies, and other organizations to interact with indie and commercial game developers to help leverage interactive entertainment for social good.
The latter Game IT Summit is a daylong event, curated by notables such as Jane McGonigal, Ian Bogost and Ben Sawyer, that explores how video games can be used to tackle common organizational goals, encouraging discussions about the link between games and the technology-oriented practices used by today's forward-thinking organizations.
"The introduction of the Game IT Summit and the Games for Change @ GDC demonstrates how the Game Developers Conference continues to offer attendees a unique opportunity to participate in diverse conversations that will shape the technology landscape for years to come," said Meggan Scavio, event director.