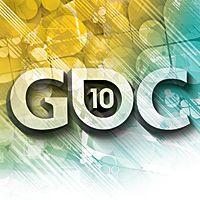 As Game Developers Conference 2010's online pre-registration nears its end, GDC organizers are highlighting talks on Borderlands, Mass Effect 2, and Unreal Engine 3's iPhone port, among others.
The conference, taking place from March 9th-13th at the Moscone Center in San Francisco, is closing its discounted pre-show registration at 1pm PT on Thursday, March 4th.
With nine notable Summits - spanning iPhone, social/online gaming, indie, GamesBeat@GDC and beyond -- and multiple tutorials on Tuesday 9th and Wednesday 10th, followed by three days of Main Conference content from Thursday 11th through Saturday 13th, there are now more than 450 sessions in total.
The final set of highlighted sessions, including recently announced lectures and relatively unpublicized talks, include the following notables:
- In 'Where Did My Inventory Go? Refining Gameplay in Mass Effect 2', BioWare's lead gameplay designer Christina Norman "will discuss how a small vision shift lead to radical design changes in Mass Effect 2's combat gameplay and RPG systems. Lessons learned will be presented, including the challenge of communicating gameplay changes to the existing player community."
- The audio track now includes a Rock Band Network postmortem, with Harmonix's Matthew Nordhaus and Caleb Epps discussing the creation of the still-in-Beta system which allows any musician to record and then sell their music in the Rock Band franchise, thanks to a complex user-created content pipeline.