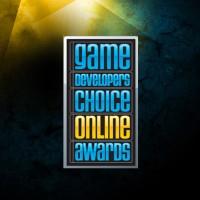 Organizers of this October's GDC Online conference (formerly known as GDC Austin) have announced that they will host the first annual Game Developers Choice Online Awards, to recognize the rich history, technical excellence, and continued innovation in the arena of online games.
The new awards ceremony will honor the accomplishments of the sometimes overlooked creators and operators of persistent online video games - from large-scale MMOs through free-to-play titles to social network games. The awards span excellence in live services, technology, game updates, online game design, and more.
In addition, two special awards will honor outstanding individuals and games in the space, with the Online Game Legend Award being given to a person who's changed the world of online games forever, and one particular all-time classic online game being inducted into the GDC Online Awards' Hall Of Fame.
After award finalists are announced, the worldwide community of online game players will also have the opportunity to designate their favorite online game in the Audience Award category.
Nominations are now open, and game professionals with free Gamasutra.com user accounts can put forward their favorite online games for the awards. The GDC Online Awards are a sister event to the Game Developers Choice Awards which take place at GDC San Francisco every year.
The award categories and this year's Special Award winners will be determined by the GDC Online Advisory Board. This group includes notables like BioWare Austin's Gordon Walton, Metaplace's Raph Koster, Playfish's Sebastien De Halleux, and Nexon's Min Kim.
Winners for the Game Developers Choice Online Awards will be selected by a specially selected subset of the International Choice Awards Network (ICAN). This is the same group of over 500 handpicked leading industry creators that pick the Game Developers Choice Awards winners at GDC in San Francisco every year.
The full list of categories for the first annual Game Developers Choice Online Awards include: