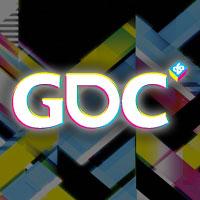 The organizers of the 2011 Game Developers Conference are announcing a call for written memories, photos and videos from the past twenty-four iterations of the Game Developers Conference.
The public call comes as the event approaches 'GDC 25' in February 2011 at the Moscone Center in San Francisco, and organizers plan an unprecedented digitization push from its own archives, utilizing an official GDC historian.
With almost a quarter-century at the forefront of the art and business of game creation, the first ever GDC (at that time the Computer Game Developers Conference) took place all the way back in 1988.
There were two events in the show's inaugural year, and a yearly conference going forward, growing to over 18,000 attendees and encompassing events like the Game Developers Choice Awards and the Independent Games Festival.
Along the way, GDC has seen keynotes and signature lectures from Shigeru Miyamoto, event founder Chris Crawford, Microsoft co-founder Bill Gates, design legends like Sid Meier, futurist Ray Kurzweil, and a host of others - and inspired tens of thousands of game creators to take their skills and inspiration to the next level.
To celebrate 'GDC 25', the conference organizers have appointed an official historian for the show in the form of noted technology archivist Jason Scott, known for his Textfiles.com digital archive and his history of preserving important digital artifacts.