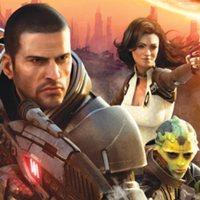 GDC Europe organizers have announced new lectures for the August show, including BioWare on Mass Effect 3's creatures, IMVU on "continuous deployment", and Slant Six (Resident Evil: Operation Raccoon City) on production pipelines.
Taking place Monday through Wednesday, August 15-17, 2011 at the Cologne Congress-Centrum Ost, GDC Europe 2011 -- alongside the major gamescom trade show -- will again provide the essential pan-European perspective of game development and business trends.
Following the first set of announced Main Conference sessions, including Brink, Blue Fang and Crysis 2 talks, a major new lecture compares the radically different creature creation pipelines used on Mass Effect 2 and the upcoming Mass Effect 3.
Why, if you've just released a game that got a 96 score on Metacritic, would you completely change the process used to develop all of the creatures of the game?
Answering this question, Scylla Costa and Brenon Holmes of BioWare will present a Production track talk "From Boxes to Life! How to Prototype and Develop Creatures: Mass Effect 2 and 3 Case Study".
Elsewhere, GDC Europe attendees will learn how releasing updates to customers 20+ times per day is possible in the Programming track talk "Using Continuous Deployment to Move Fast and Release without Pain".