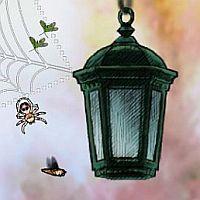 GDC 2010 organizers have revealed an initial set of Independent Games Summit talks for the March event, including notable lectures by Ron Carmel (World Of Goo) and Randy Smith (Spider).
The summit, now in its fourth year and taking place on March 9th-10th during Game Developers Conference 2010 at the Moscone Center in San Francisco, features lectures, postmortems and roundtables from some of the most notable independent game creators -- including many former and current Independent Games Festival finalists and winners.
Overall, the 2010 Independent Games Summit "seeks to highlight the brightest and the best of indie development, with discussions ranging from game design philosophy, distribution, business, marketing, and much more."
Advisors for the Summit include Independent Games Festival chairman Simon Carless and independent developers such as Flashbang Studios founder Matthew Wegner (Off-Road-Velociraptor Safari), as well as colleague Steve Swink (Shadow Physics).
With a final set of lectures to be announced soon, a number of major talks have been revealed on the Summit homepage. Highlights include the following:
- Indies and Publishers: Fixing a System That Never Worked
In IGS 2010's kickoff talk, 2D Boy co-founder Ron Carmel (World Of Goo) will discuss "the problems with the current model (a tenant farming ecosystem built upon a weak security model), contrast how Valve and Microsoft deal with developers, and propose that creating more transparency in the game industry will give rise to a healthy model for developers and publishers/distributors to work together."
- Increasing Our Reach: Designing To Grab and Retain Players
During his keynote talk, Looking Glass Studios veteran and Steven Spielberg collaborator Randy Smith (Thief) will talkk about the design concepts behind 'immediacy with depth', as applied to his recent iPhone hit Spider: The Secret Of Bryce Manor. He notes: "The indie games movement should be the wellspring of daring and innovative ideas, but we need a sizable and devoted audience to help us realize that potential. How do we reach more players? Is there something we're doing wrong?", and vows to look at design solutions.