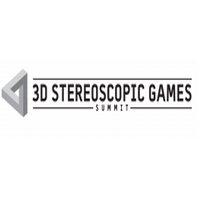 Taking place alongside next month's GDC Online event in Austin, TX, the 3D Stereoscopic Games Summit has revealed speakers from Disney, Sony, Blitz, Crytek and more on the rise of 3D gaming.
The Summit, taking place on Tuesday, October 5th and open to GDC Online All-Access Pass holders, as well as Summits & Tutorial pass-holders, will be the first GDC event to explore the world of 3D stereoscopic gaming in depth.
With 3D-capable movies such as Avatar and Alice In Wonderland topping the worldwide box office for multiple weeks and engine companies and console manufacturers alike touting the rise of 3D in gaming, we'll be gathering industry experts to explain and demonstrate the latest advances in the area.
Should you be building 3D support into your games now? What are the key hardware penetration and technical barriers to 3D becoming a defacto standard in the video game industry?
Speakers and advisors led by Blitz Game Studios' Andrew Oliver (Dead To Rights: Retribution) will be exploring these questions in the 3D Stereoscopic Games Summit. Some of the session highlights for the one-day Summit include the following talks:
- The lecture 'Implementing Stereoscopic 3D in Disney/Pixar's Toy Story Midway Mania' sees Walt Disney Imagineering and Schell Games creators examine the work done to create the motion ride and Wii-exclusive 3D game. Along the way, "...stereo rendering issues will be discussed such as ghost-busting, eye point issues, off-axis projection, and the creation of (and iteration on) content for a 3D stereo rendered attraction."