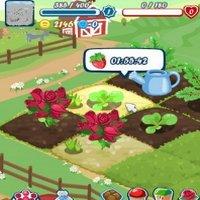 This December's Game Developers Conference China is debuting further new Chinese and Western speakers for its December 5th-7th Shanghai event, including major talks from Happy Farm's creators, Riot Games (League Of Legends) and German browser game giant Bigpoint.
These announcements, with all talks simultaneously translated between English and Chinese languages, add to multiple high-profile speakers already confirmed for the event. GDC China is run by the UBM TechWeb Game Network, as is this website, and takes place at the Shanghai International Convention Center.
Some of the the newly announced speakers include the following:
- In 'League Of Legends Postmortem: One Year Later', Riot Games president Marc Merrill will look back at the last year of live operation on the popular multiplayer online battle-arena title, recently the winner of multiple awards at the Game Developers Choice Online Awards in Austin.
Merrill will discuss "lessons learned and some key factors for developing, launching and supporting a core game that is operated as a live service", including surprises and challenges the team faced, spanning strategies to optimize the live feedback loop, key roles and live team structure.
- Presenting 'Philosophies and Principles of Creating Social Games for Everyone' is Shaofei Gao, CEO and co-founder of Five Minutes Inc., the noted social game developer and maker of Happy Farm (pictured), which launched in 2008 in Asia -- predating Zynga's famous Western social network game hit FarmVille.