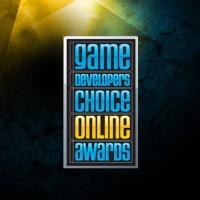 Game Developers Conference Online organizers have announced Richard Bartle as the recipient of the first ever Online Game Legend Award and Ultima Online as the first Hall of Fame game, as part of the Game Developers Choice Online Awards taking place October 7, 2010 at GDC Online in Austin -- recognizing landmark titles and deeply influential figures in the vibrant online gaming world.
These special awards were picked after open nominations from the online game community, by the distinguished GDC Online Advisory Board - including game industry veterans Playfish's Sebastien De Halleux, Schell Games' Sheri Graner Ray, and Nexon's Min Kim.
Organizers will be awarding the Online Game Legend award to Dr. Richard Bartle, co-creator of the original MUD (Multi-User Dungeon), the seminal virtual world credited with pioneering online games over 30 years ago.
Bartle, who worked with fellow MUD programmer Roy Trubshaw at the UK's Essex University starting in 1978, was responsible for greatly extending, fleshing out and popularizing the text-based multiplayer game, in which players logged onto a mainframe, socialized with one another, fought enemies and formed lasting friendships and relationships.
After commercializing MUD in the 1980s, Bartle continues to consult in the game industry and teach at Essex University as a Visiting Professor. His research on player personalities types in online games - 'achievers, explorers, socializers and killers', has led to the popular online 'Bartle Test', and the influence of both his actions and theories in the online game industry have been profound and long-lasting.