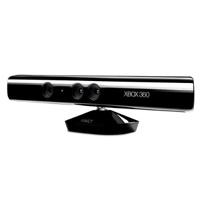 2010 Game Developers Conference Europe organizers have announced a Rare-helmed lecture on Microsoft's Kinect, the BioWare co-founders on the Baldur's Gate franchise, plus an iPhone marketing lecture from Words With Friends' creator, with the early registration deadline looming.
These in-depth talks are the latest to be announced for the 2010 Game Developers Conference Europe event, which will take place August 16th-18th, and is located in Cologne, Germany alongside GamesCom, the leading regional trade and consumer show.
The announcements come with less than two weeks to go before the July 21st early registration deadline for the show, which is now in its second year as the pre-eminent European game development event. The notable new speakers for this must-attend show for game developers throughout Europe consist of the following:
- In a lecture entitled 'Kinecting With A New Audience', Rare's Nick Burton and Blitz's Andrew Oliver -- respectively first and third-party developers for the Xbox 360's newly announced Kinect motion control system -- will talk about their recent experiences building Kinect launch titles and how this affected development in their respective studios.
Subjects will include "how Kinect fitted into their game engines.... how design was affected... how they built on top of changing technology", as well as many other notable areas that might be of interest to game creators considering how motion-controlled gameplay might work within their own titles.
- A special lecture called 'Baldur's Gate - A 10 Year-Retrospective' see BioWare co-founders Ray Muzyka and Greg Zeschuk team up with Obsidian CEO and former Black Isle head Feargus Urquhart to present a retrospective lecture on the seminal PC role-playing game Baldur's Gate II: Shadows of Amn - one of the highest-rated RPGs of all time. The Dungeons & Dragons-based title launched in 2000, and paved the way for successful BioWare RPGs like Dragon Age and the Mass Effect franchise - and three of the principals will discuss the game's creation in depth.