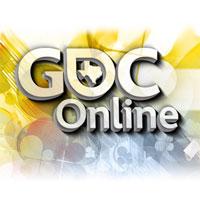 Organizers of this October's GDC Online (formerly GDC Austin) have announced several major sessions for the conference, featuring speakers from Sony Online Entertainment, Carbine, and Relic.
The Austin, Texas based GDC Online conference is focused on the development of online games, including free-to-play titles, social network games, and traditional MMOs, with a veteran online game industry advisory board evaluating and selecting the lectures.
There are already more than 70 panels, lectures and tutorials currently scheduled for the October 5th-8th event -- and organizers have newly announced a number of important talks in the 'Design' track, which discusses trends, strategies, and techniques to help developers create more successful online games.
As its official description explains, the design track -- unique to online game conferences worldwide -- focuses on "improving player retention, satisfaction, and lifetime value, applying principles of MMOs to new genres and platforms, and designing games for a wide range of audiences."
Some of the newly announced highlights from notable sessions in the GDC Online design track and elsewhere include:
- 'I'm a Special Snowflake: The Art of Participatory Story Telling in MMOs' sees Tim Cain, the design director of MMO developer Carbine Studios, drawing from his experience in the industry "to discuss the art of taking storytelling from single-player RPGs to the world of massively multiplayer online games."
Using his work writing for games like Fallout -- the seminal Interplay title that Cain also produced and lead programmed -- and Arcanum, Cain will showcase an "exclusive first look at Carbine Studios' work" regarding storytelling in the NCSoft-formed studio's unannounced MMO.