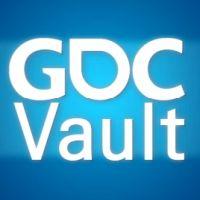 GDC organizers have released two new free lecture videos recorded at Game Developers Conference 2010, including 2D Boy's Ron Carmel on funding independent games and Bungie's Brian Sharp on compassionate leadership in game development.
The two new lectures, published at the GDC Vault website, feature video technology that allows users to simultaneously view a presenter's slides alongside video and audio of their presentation.
First, the Independent Games Summit at GDC this year was kicked off by Ron Carmel's lecture, 'Indies and Publishers: Fixing a System That Never Worked', for which the full video presentation is now available.
Carmel, co-founder of World Of Goo creator 2D Boy, is one of the key movers behind the recently-announced Indie Fund, an "angel"-style funding source for indie game makers, and his lecture and Q&A discusses his thoughts on the future of funding for independents.
The lecture begins with IGS co-organizers Matthew Wegner and Steve Swink introducing the Summit and making remarks about the state of independent games - click on the 'Indies and Publishers' link in the navigation window if you'd like to move straight to Ron's talk.